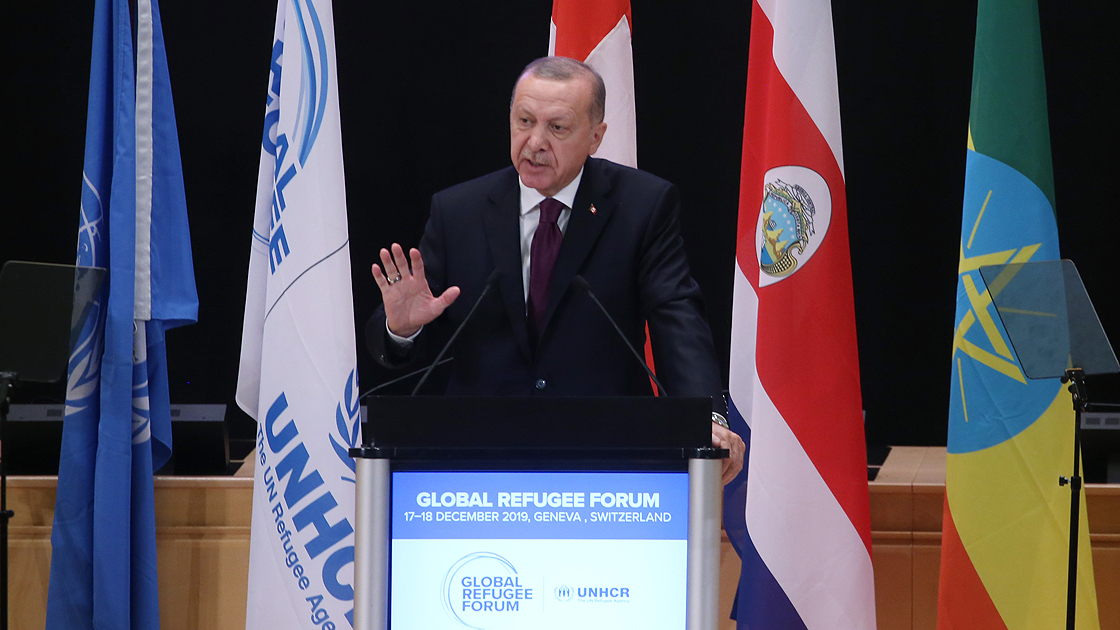 Turkish President Recep Tayyip Erdogan is attending the first Global Refugee Forum and during his speech in Geneva on Tuesday he stated that the international community is facing an unprecedented migration crisis compared to the flows of the past. Today, there are some 260 million immigrants, over 71 million displaced and 25 million refugees worldwide from civil wars, terrorist attacks and political uncertainty, the Turkish President added.
He then noted that the formulas must be implemented to repatriate refugees in Turkey.
The safe return of refugees and the establishment of permanent stability in Syria are equally  important to combating terrorism, the Turkish president said.
Erdogan also said that Turkey currently hosts 5 million refugees – 3.7 of them coming from Syria – and none of them was forced to return to their country of origin.
"Countries with more means set several conditions when it comes to refugees, while Turkey opens its arms to everyone, without discriminating", he added.
"The EU has pledged a total of 3+3 billion euros to Turkey to help Syrian refugees, but thus far we have only received 2 billion euros", Erdogan pointed out, referring to the agreement between Turkey and the EU.
The Turkish President also noted that about 371,000 Syrians have voluntarily returned to Syrian areas cleared from terrorists by Turkey.
"To begin with, I believe this number will reach one million, as long as we are able to implement the project I presented before the UN General Assembly", he explained.
He then referred to Turkey's efforts for refugees to be settled in his country, while noting that the first Global Refugee Forum constitutes a noteworthy development. /ibna