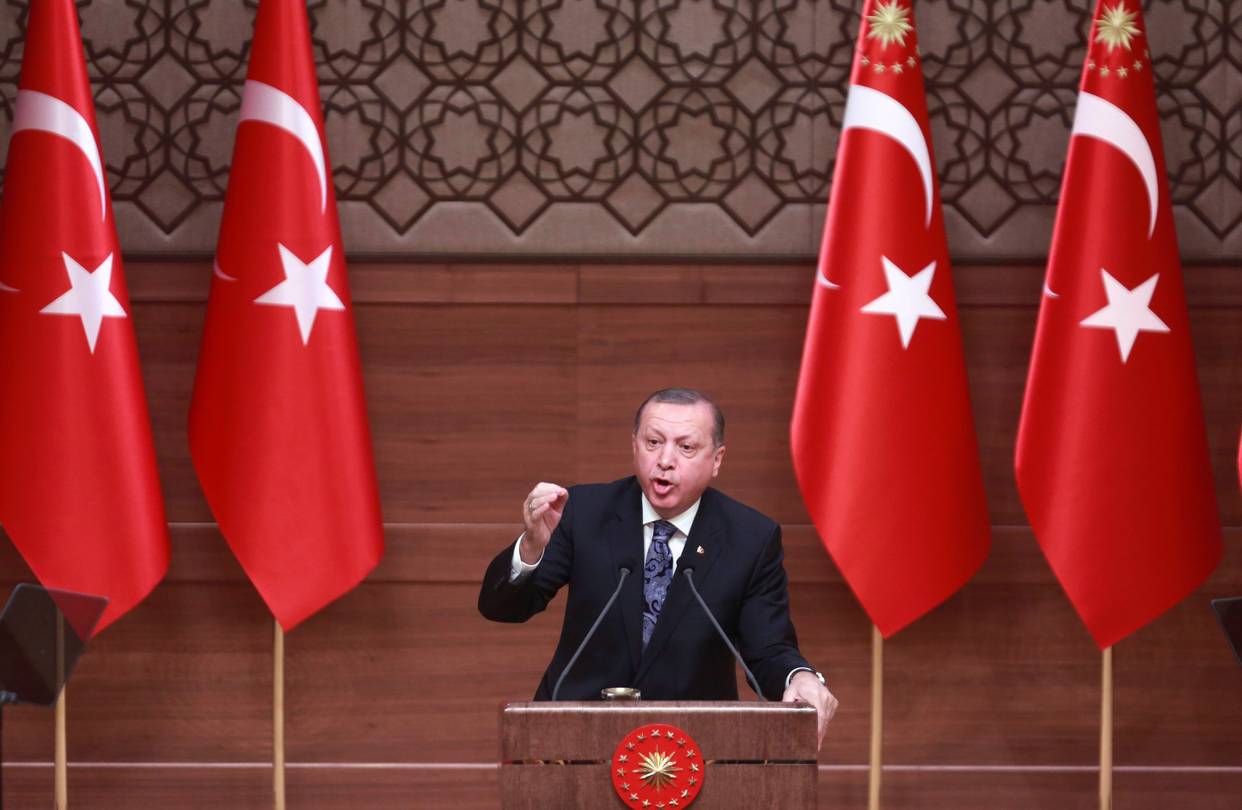 Speaking to his parliamentary AKP party group, the Turkish President Recep Tayyip Erdogan said the the Free Syrian Army (FSA), with them members of whom Ankara is fighting against the Kurds in the region of Afrin in northern Syria, is not a terrorist organisation.
"All those calling the Free Syrian Army (FSA) a terrorist group should reconsider it. They should understand that they are fighting for their territory along with our soldiers. This army has already lost 614 troops in the battle ground. Two thousand soldiers have been wounded. Operation Olive Branch lost 16 people and 100 others were injured. This is an army that was made up in order to fight and keep their land. It is a creation similar to the Κuva–yi Milliye (Turkish militia forces) one during the Turkish War of Independence.
Κuva–yi Milliye were organised by the founder of the Republic of Turkey, Kemal Ataturk in order to fight against the powers that had their troops in Anatolia.
A few days ago, opposition CHP's MP, Ozturk Yilmaz had said that the FSA, an ally of Turkey in Syria, "is a terrorist organisation, an offshoot of Al-Qaeda"…/IBNA