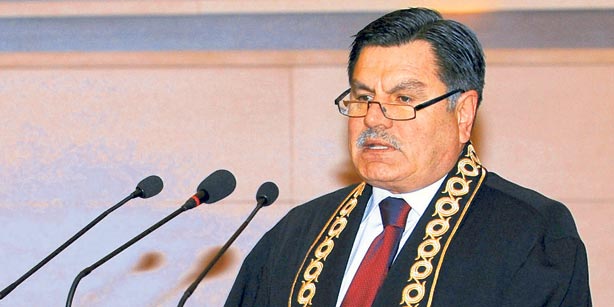 By Manolis Kostidis – Ankara
The Erdogan government has started a strange conflict with the Constitutional Court of Turkey. Last week the country's Supreme Court had unanimously ruled against the ban on Twitter, which as was imposed by the Telecommunications Committee of Turkey (TİB), as illegal.
The Minister Recep Tayyip Erdogan, immediately after the decision was made known, had stated that he "does not recognize" it and that the Constitutional Court did not take into account the "national interests".
The President of the Constitutional Court Ηaşim Kılıç retorted stressing that in Justice there is no national interest and that Justice is "universal" and takes into consideration only the law and nothing else. As for the statements made by the Turkish Prime Minister, he said that "this is how it goes when the ruling is not the one that some had expected; sometimes they overreact".
The deputy prime minister, Βülent Arınç, continued the conflict with the court stating that "instead of making a ruling they 'did their duty'. So they did in the past", referring to the decisions taken by the court, which prohibited the function of Islamist parties. Arınç also said that "the freedom that exists on the internet, cannot even be seen in the jungle; we will take new measures".
The Erdogan government appears annoyed for not being able to impose specific prohibitions and openly interferes in the decisions of the Constitutional Court, which is an independent body… until further notice.