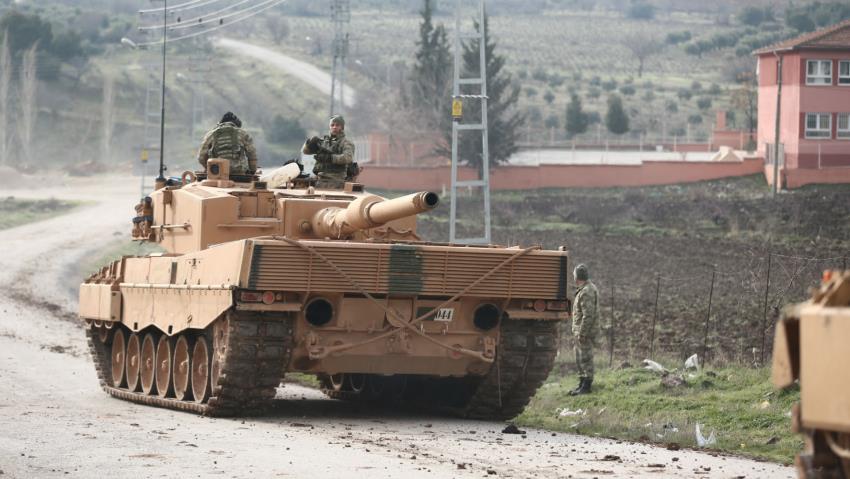 On Sunday, January 21, the States urged Turkey (a NATO ally) to "exercise restraint" as Reuters reports, regarding the military operations they have engaged in, in northwestern Syria -in the district of Afrin- in order to keep Kurdish militia stationed at the border (with Turkey) and backed by the U.S. under control.
Nevertheless, on Sunday, U.S. Defence Secretary Jim Mattis admitted that "Turkey was candid (…) They warned us before they launched the aircraft they were going to do it, in consultation with us (…)  And we are working now on the way ahead. We'll work this out."
Ideally, Turkey would like to push back the Kurds of YPG -a PKK offshoot, considered a terrorist organisation by Ankara- and gain military control of the border area.
A  State Department statement by spokeswoman Heather Nauert read, "we urge Turkey to exercise restraint and ensure that its military operations remain limited in scope and duration and scrupulous to avoid civilian casualties", while noting that Turkish security concerns are understood. Mattis' exact words were, "Turkey has legitimate security concerns", not forgetting to add that it is the only NATO ally with an active insurgency inside its borders, as Reuters, notes.
There are already 11 civilian casualties recorded.
The American Secretary of State, Rex Tillerson spoke by phone with his Turkish and Russian counterparts on Saturday, reports Reuters, so as to express his concern about the situation.
Erdogan tells pro-Kurdish not to stand in his way over Afrin operations, marches will be repressed
Recep Tayyip Erdogan, was more than blunt. He made clear that if pro-Kurdish opposition supporters wish to protest against the Ankara's military operation in northern Syria, Turkish security forces will not remain impassive and will order security forces to intervene.
Reuters news agency quotes Erdogan saying, "Know that wherever you go out on the streets our security forces are on your necks". Turkey's President was specifically "addressing" the pro-Kurdish Peoples' Democratic Party (HDP) people; the latter is the country's second-largest opposition party inside the parliament.
Erdogan and the U.S. in a "bras de fer" – YPG in the middle 
While YPG is trying to gain ground with the help of the U.S., Turkish President Tayyip Erdogan sent the its members the message that his state will not be defeated even if YPG will rely on America's help.
According to Reuters, "Speaking to a congress of his ruling AK Party in the northwestern city of Bursa, Erdogan also accused some of Turkey's allies of providing 2,000 plane shipments and 5,000 truckloads of weapons to the YPG, a comment that appeared aimed at the United States".
Quite unfortunately for Ankara's interests in the wider region and also because it is a NATO member, the U.S. has backed the YPG in a common fight against the Islamic State in Syria; a military and weapon support that has not been left uncommented by the international community and, of course, by Turkey…/IBNA
Main Photo: Getty Images