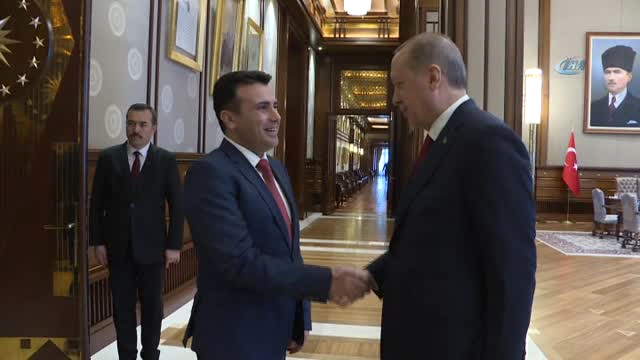 During his visit to Turkey, the Prime Minister of fYROMacedonia, Zoran Zaev met on Monday afternoon with the President of the country, Recep Tayyip Erdogan, according to a fYROMacedonian governmental announcement.
The Turkish head was supportive of the good neighbourliness policies that Skopje are following as well as of the resolution process in regard to the dispute with Greece (name issue), adding that reaching a solution would benefit the wider Balkan region and the Euro-Atlantic course of fYROMacedonia, the announcement reads.
Zaev and Erdogan reached the conclusion that the two friendly countries can further develop their financial co-operation with more Turkish investment in fYROMacedonia and through fresh initiative of Skopje.
According to the same announcement, Zaev thanked the Turkish president for his contribution to the development of the economic relations between the two states and for Turkey's support in connection with the fYROMacedonian NATO and EU accession course(s)…/ΙΒΝΑ
Photo: (still shot) IHA footage