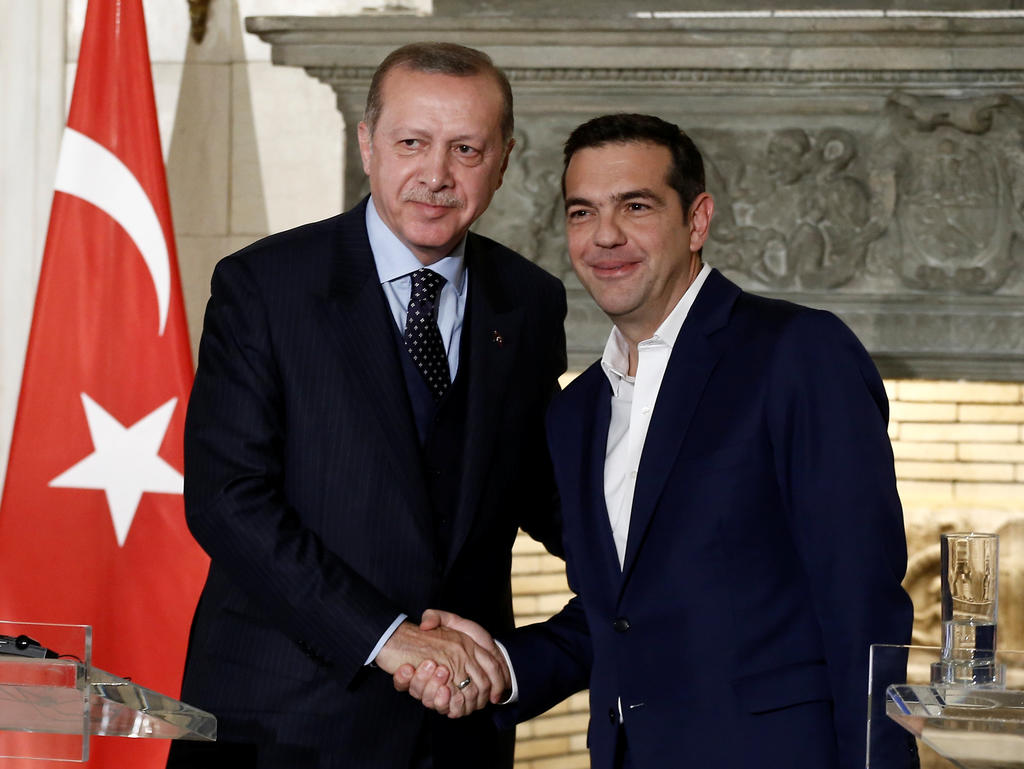 The President of Turkey revealed the content of his talks with Greek Prime Minister Alexis Tsipras, during their meeting in Brussels on Thursday.
The Turkish President, speaking to journalists during his return trip, said:
"My last meeting was with Greek Prime Minister Alexis Tsipras. At our meeting we talked about the 8 military coup instigators, the issue of security in the Aegean, immigration and cooperation on this issue, the mosque in Athens, the Muslim minority, the Cyprus issue, and the unilateral research that the Greek Cypriot side does. Mr Tsipras moves with good attitude and intends to improve our relations. But we have to work harder.
At our meeting we talked about the military issues, as well as for the investments of Turkish investors in Greece. Greece is always waiting for Turkish investors.
We also spoke about the 8 FETO members who fled in Greece, as well as the two Greek soldiers under trial in Turkey because they violated the borders.
We also talked about the Fethiye Mosque, the issue of the mosques in Athens, their restoration. We examined in detail the issue of western Thrace. We reiterated the issue of electing a mufti not by appointment but through elections.
If God wants, the mufti will be elected. He does not say no. He tells us "we will move into a new system". He tells us "we will abolish the mufti's appointment". Let's say that green light has turned on this issue, but we can not say that the job has ended.
Everybody knows our determination to fight the Gülenists (FETO). Mr. Tsipras knows that. I explained to him our persistence for the extradition of the 8 coup fugitives who fled to Greece after the 15 July coup attempt. Of course, he also stands on the issue of the soldiers who have violated the border in Adrianople. To regulate these issues, we have agreed to make a good effort.
We also talked about Cyprus. As part of developments in the northern and southern parts of the island, we discussed the Guterres framework. He will send his representative. There will be contacts. We must make our talks with Tsipras. Also, our Foreign Ministers, our intelligence services, the heads of our armed forces should discuss the Aegean issues in order to mature. We will then discuss them"./IBNA