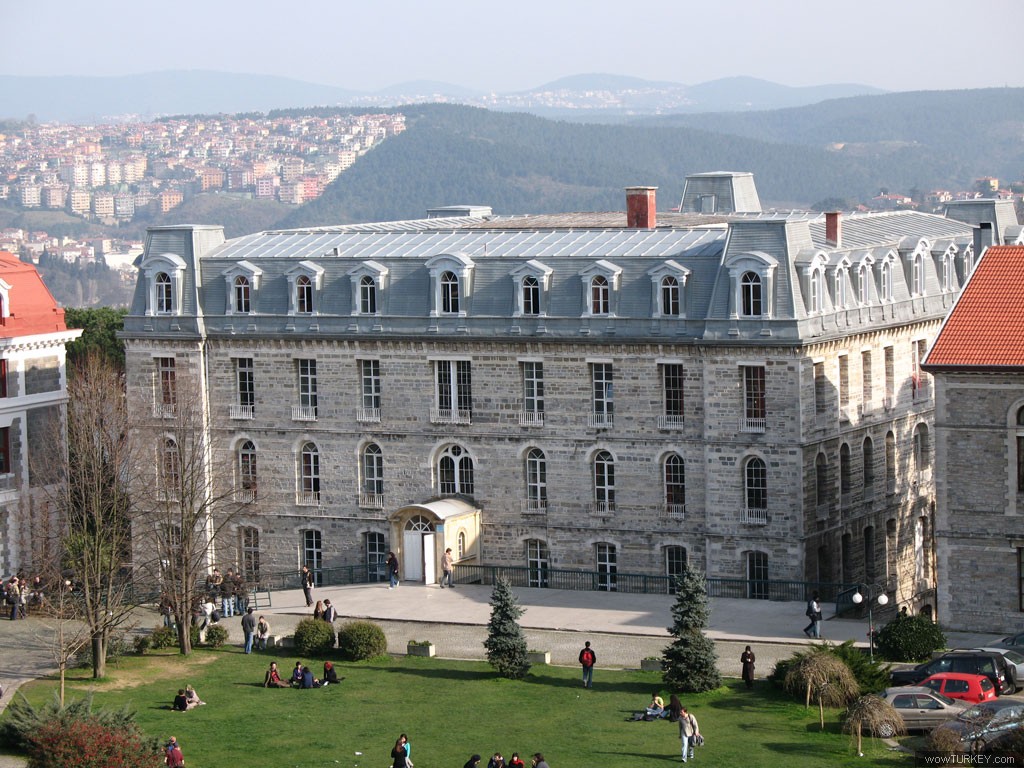 By Manolis Kostidis – Ankara
Comments made by Recep Tayyip Erdogan have raised concern in Turkey as they have been considered to interfere with the personal lives of the people.
The Turkish Prime Minister criticized the lifestyle of many young people saying he is opposed to the cohabitation of students of male and female students. He also revealed he has mandated a prefect to investigate the issue!
Talking to members of his party in Kizilcahaman, the Turkish PM referred to the state of student dorms saying he was "informed that in Denizli a female student lives with a male student in the same house… This doesn't adhere to conservative moral principles. I have ordered the prefect to go ahead with the necessary investigation in some way"!
Cumhuriyet reports "Erdogan's words effectively liken the student dorms with brothels and this has caused strong reactions".
Republican People Party MP Umut Oran brought the issue to Parliament and asking if "from now on police will raid homes to investigate ethics like in Iran."
The Turkish government attempted to refute the statements, however, despite the original denials by his aides, the Turkish PM insisted on his views in a speech to his party's parliamentary group. He said "as a conservative party, students and everyone's children are under our protection. We will not allow male and female students living together in dorms. Columnists can write what they like. This cannot be accepted in terms of education and performance. We continue to separate male and female students and have progressed in this area by 70 pct".
The Turkish premier argued that apartments where female and male students live together "various things happen and we hear about it from neighbors. We cannot ignore these complaints. We investigate and check them with prefects and police. This is not interference with people's lives".
The President of the Republican People's Party Kemal Kilicdaroglu argued that "Erdogan's main aim is to definitely separate young women and men and have separate dorms for the two sexes. Women in our country should not be surprised if one day thy ban them from driving like in Saudi Arabia".
Erdogan government provides incentives to couples under 24 to marry
The issue of meddling in people's lives in the way Erdogan does concerns many in Turkey. The PM urges young people in his speeches to have at least three children. The government gives a marriage benefit of 5.000 euros to young couples that marry before the age of 24. Furthermore, abortion has been restricted by law.
Also, students that marry while at University have their tuition fees wiped out. Employees on base salary with three children don't pay social insurance contributions while mothers of three have their maternity leave raised from 16 weeks to 18 as well as having the option to work part-time for one year.
Proponents of secularism believe all these measures bring Turkey closer to the laws of Islam and drive women away from the workplace and closer to their homes.
Prominent Turkish columnist Can Dundar says "history books are well aware of this policy. In the 30's Mussolini said each family must have four children. In Germany Hitler said it is the woman's duty to bear children. He banned abortions and told families to have four children. Houses were given to large families. Erdogan speaks the fascist language of the 30's that he so often condemns".
The Turkish Minister of Family and Social Policy announced the Turkish government has established a special policy to support families and deter them from divorce. The Ministry aims at a reduction of divorces by as much as 20.000.