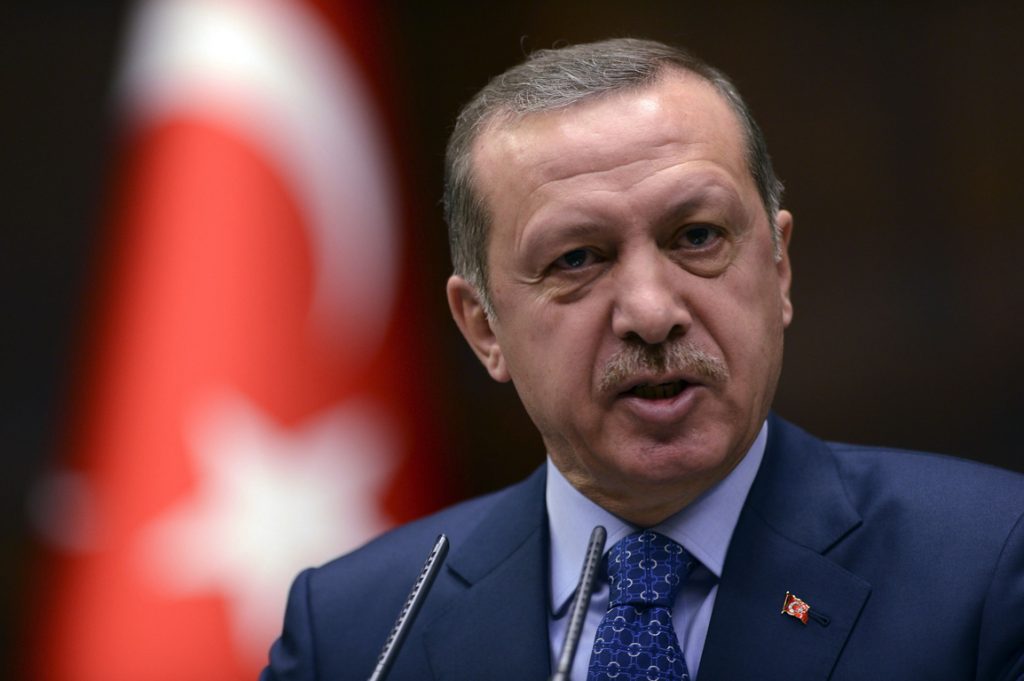 Ankara, October 12, 2016/Independent Balkan News Agency
Turkish President Recep Tayyip Erdoğan has slammed efforts to isolate Turkey from a possible operation on the Iraqi city of Mosul against the Islamic State of Iraq and the Levant (ISIL).
"Those who do not want us, Turkey, to get involved in the issue [operation in Mosul], which is an issue that bears the roots of the terror threat toward our country, coupled with neighborly and brotherly relations of 1,000 years [with Iraq], are not making a sound to other countries [that are involved in Iraq]," said Erdoğan in an address at the ninth Eurasia Islamic Council in Istanbul on Oct. 11.
Erdoğan was referring to an imminent operation to liberate it from ISIL militants.
"However, it is mostly Turkey's responsibility to take precautions and expend an effort if Iraq and Syria are in trouble," he said, adding that it was part of the neighborhood.
"Therefore, we do not need to take permission from anywhere and we do not think of taking [permission]," Erdoğan said, adding that he wanted to emphasize this point.
The presence of Turkish troops in Iraq has resulted in diplomatic tension between Iraq and Turkey, with the Iraqi parliament sending a diplomatic note to Turkey's ambassador on Oct. 4 that declared the troops' presence there to be illegal, after which Turkey summoned Iraq's ambassador in Ankara the following day.
"Some countries will travel miles and conduct operations in Afghanistan and many other places on the grounds of a situation that bears threats to itself, while Turkey, which has a 911-kilometer-long border with Syria and a 350-kilometer-long border with Iraq, will not be able to intervene against the threat there," Erdoğan said. "We will never permit this crookedness."
Erdoğan also lashed out at Iraqi Prime Minister Haider al-Abadi, saying al-Abadi was not his counterpart.
"He is defaming me but you are not my interlocutor; you are not on my level and are not my value or quality," Erdoğan said. "We will go our own way, everyone should know this. Who is this? Iraq's prime minister. Know your place."
Source: Hurriyet