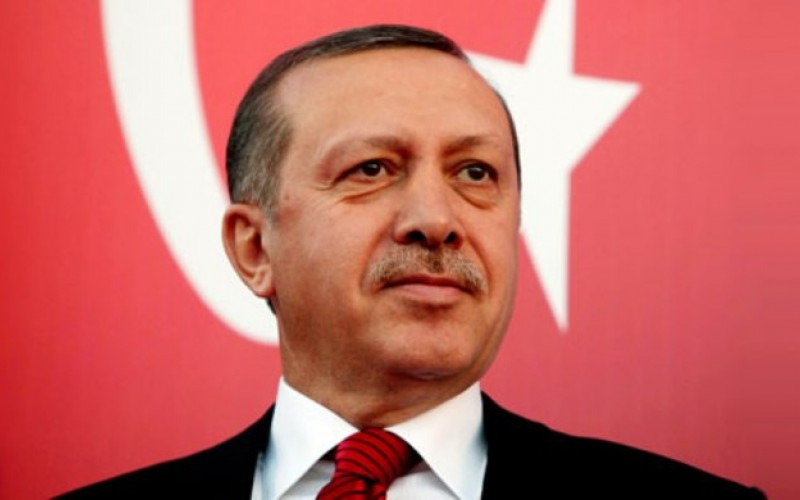 Erdogan sends co-operation message to Greece, but calls for the 8 Turkish FETO members in exchange for the two Greek soldiers
In an interview to the television network NTV, Recep Tayyip Erdogan sent some positive messages to Greece for the Aegean as well as to Alexis Tsipras. But he called for the extradition of the 8 Turkish officers who have sought asylum in Greece and whom Turkey accuse of having taken part in the coup attempt, and in return he offered to resolve the issue of 2 Greek soldiers who are imprisoned in Edirne.
"In Varna it happened the same. They asked us to give the 2 Greek soldiers. And we told them there are 8 soldiers who tried to make a coup. First you have to give them to us. If you give them to us then we can put the others on the table. Because they crossed the border. To get rid of the border trespassing issue and bring the issue back to the table, return to us these coup instigators. And we said that we are then taking the necessary steps in justice", he said.
The Turkish president also spoke about the flag on an Aegean islet, where 3 Greeks had raised the Greek flag on rocky islets near Fournoi.
"Those who did this did not know that it would be answered immediately. And so it was. Our special forces have taken down the flag and left the rocky island as it is. We do not want the water to be heated. We have no such intention.
Let's sit on the table to put things aside. That many meters, that much distance. That's sea, air. From here, airplanes and bulk carriers can cross comfortably", Erdogan said.
He acknowledged the mistakes of Turkey in the past, stressing that "in our country the number of our Greek fellow citizens was not a small one. There were tens, hundreds of thousands. And from the mistakes that happened in our country, many Greeks left for Greece. As Turkey we have also made mistakes".
The Turkish president sent a message of cooperation to the Greek government and personally to Alexis Tsipras.
"In Greece, Tsipras as a prime minister is new, dynamic. And he has a desire for new steps. And the president is on the same page. I saw that on my recent visit. Lets put them on the table. Let 's put aside the fighting of the type you took more I gave more"./IBNA