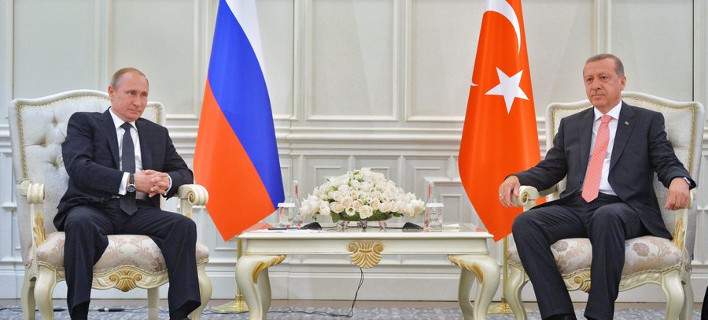 Ankara, June 14, 2016/Independent Balkan News Agency
By Manolis Kostidis
Turkey-Israel agreement imminent
Ankara makes a change of policy
As a first step towards normalization of Russia-Turkey relations is considered today a letter sent by Recep Tayyip Erdogan to Vladimir Putin on the occasion of the national holiday of Russia.
The President of Turkey says in the letter that he congratulates "the people of Russia on the national holiday" and goes on to say "I hope that the relations between Russia and Turkey soon reach the level they deserve".
A similar letter was sent by the Prime Minister of Turkey Binali Yıldırım to his Russian counterpart Dmitri Medvedev, in which he expresses the hope "relations between the two countries will improve in the common interest of the Turkish-Russian peoples".
After the first step with Russia, in the coming days will be announced the cooperation agreement with Israel. In Ankara they believe that the appointment of the General Secretary of the Turkish Foreign Ministry Feridun Sinirlioglu as Turkey's representative to the UN shows that negotiations with Israel have been concluded, as he was the representative of Turkey in all the talks with Tel Aviv. The Turkish newspaper Hürriyet reports that the normalization of Turkish-Israeli relations is expected to be announced by the end of June.