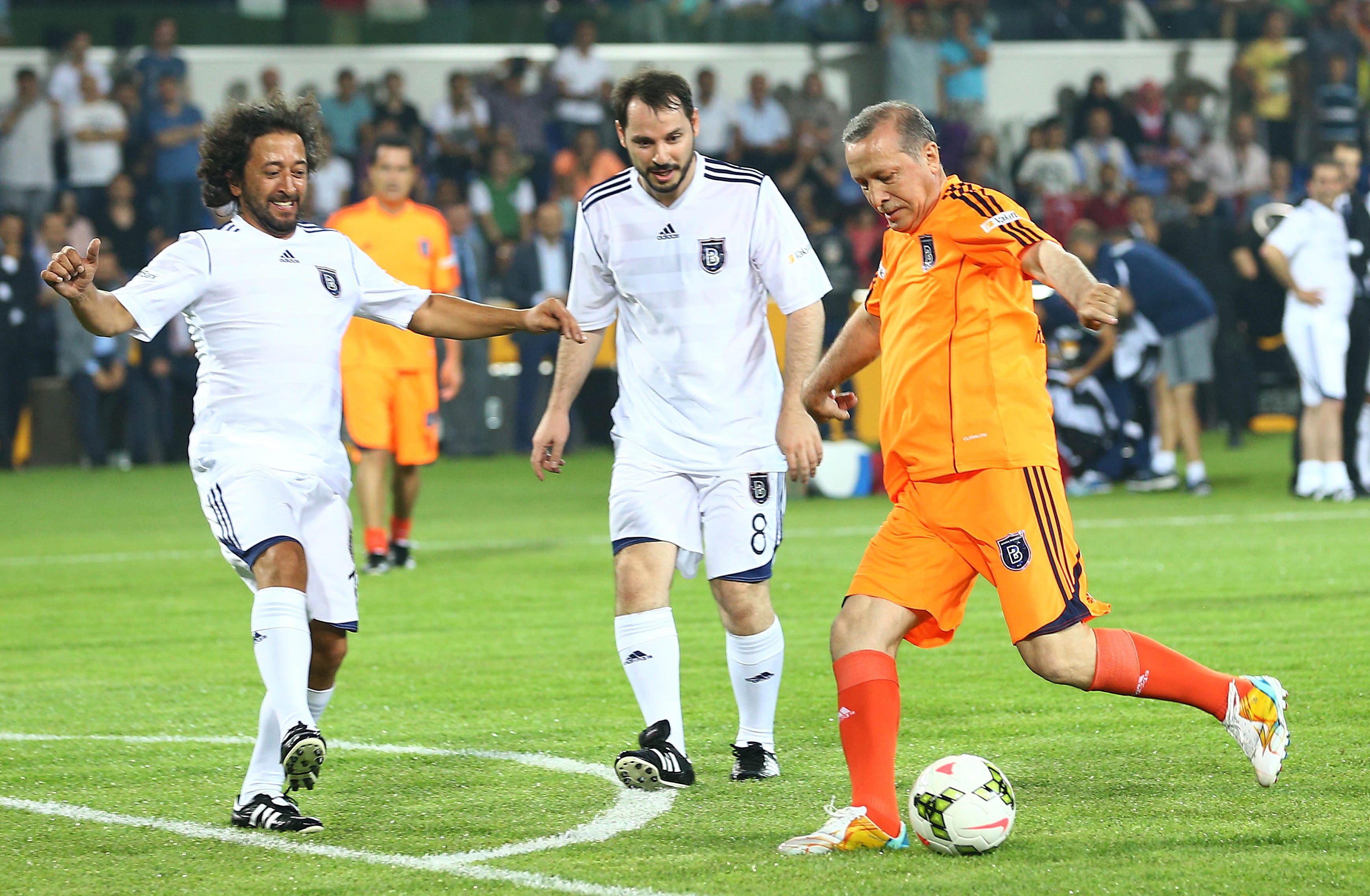 Review Hari Stefanatos
His skills in football decided to showcase the Turkish Prime Minister, Recep Tayyip Erdogan, with a "hat-trick" in a friendly match in Istanbul.
In the friendly match held for the inauguration of the stadium Fatih Terim in Istanbul and was broadcast live on state television, the 60-year-old Erdogan – candidate in presidential elections on August 10 and fond of football – managed to score 3 goals (hat-trick) in 15 minutes.
Indeed combining football and politics, he chose to wear a jersey with the number 12, a move that was interpreted as a message for the upcoming elections, because if elected in August, he will become the 12th president of modern Turkey.