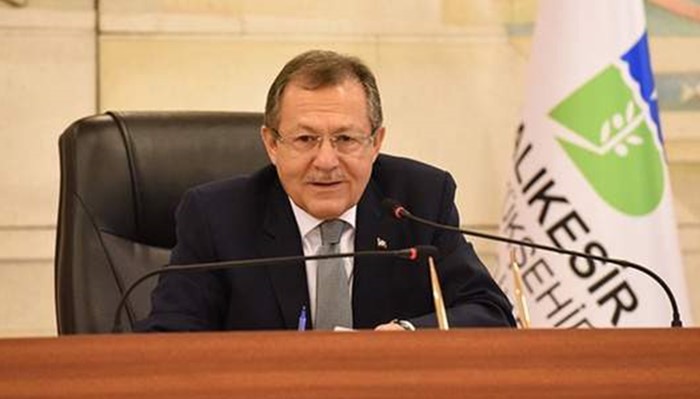 AKP Mayor denounces lack of democracy. 
Balikesir Mayor, Ahmet Edip Ugur stepped down both from his post and from the AK Parti, with his resignation being the sixth in a row, following Recep Tayip Erdogan's request to major cities' mayors.
When Ugur announced his resignation, he also talked about democracy in Turkey, saying he was threatened. "I thought that whoever is elected to power, leaves power also after elections. However, nowadays, whoever is elected to a post, leaves this post following somebody's orders."
Uğur's announcement came after the resignation of Istanbul's Mayor, Kadir Topbas, who had explained why he was steping down, Niğde, Düzce and Bursa, as well as Ankara Mayor Melih Gökçek's, who, at first refused to resign from the post he was holding since 1994, but last Saturday made the big decision.
Turkey has never seen anything similar, especially so from government-supported mayors. Erdogan seems to be the only responsible person behind this result as he believes the party needs to reshuffle from its roots up, not long before the municipal and presidential polls of 2019.
He even denounced Istanbul's urban sprawl and said it shouldn't keep being the norm. However, Erdogan himself was elected as mayor of Istanbul in 1994 and ever since, this municipality is under the control of Erbakan's party and AKP's.
At the 2017 referendum, in all municipalities the mayors of which resigned, Erdogan's constitutional reforms had not been voted for. He considered this as his personal failure and at the moment he is preparing for the 2019 presidential polls when he should get at least 50.1% in order to be re-elected…/IBNA