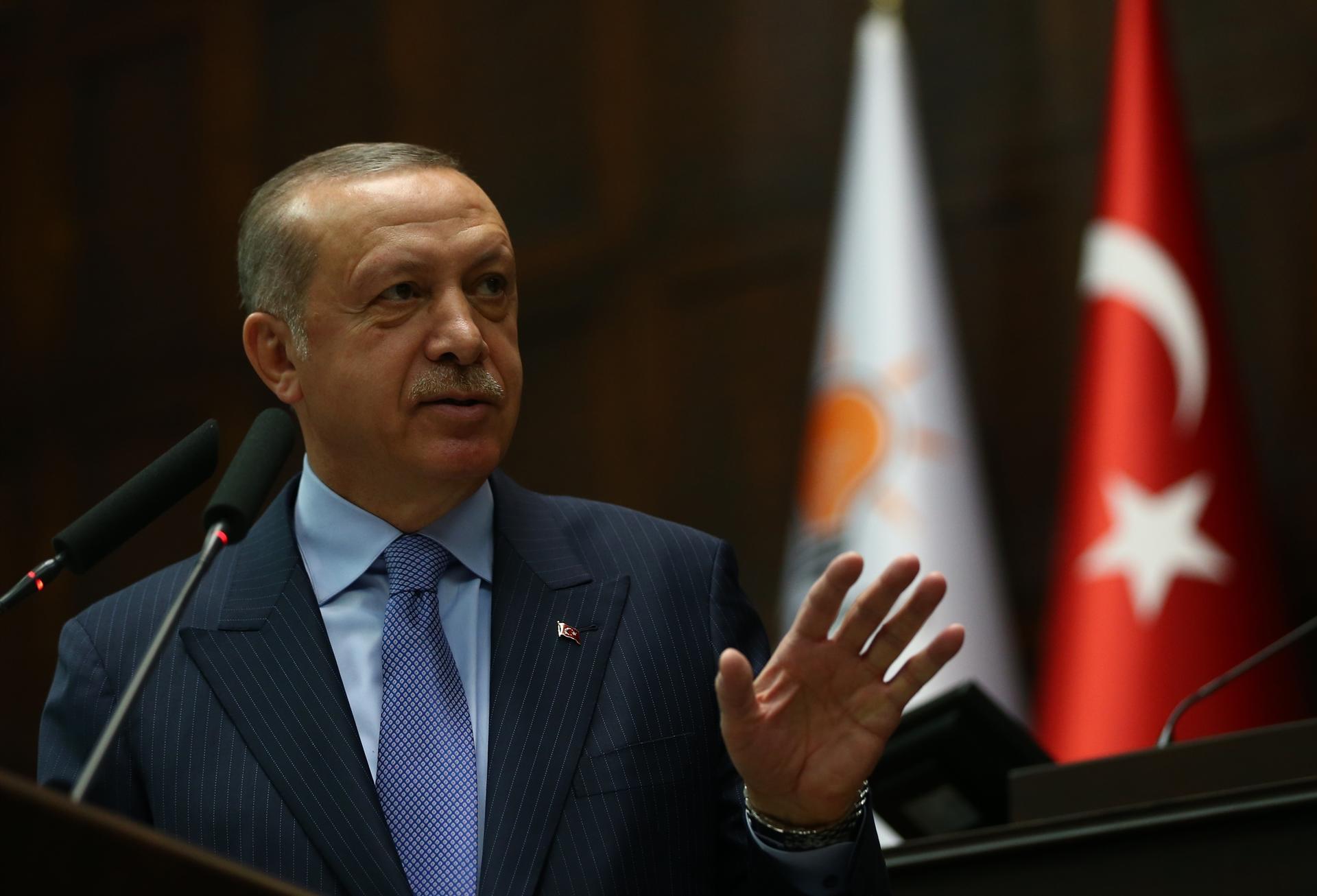 Not long ago, in January 2018, the Turkish President Recep Tayyip Erdogan had reiterated its call on Armenia to open archives on 1915 events, of immediate connection with the Armenian genocide denial (officially outlawed in France, Switzerland, Greece, Cyprus and Slovakia). "Currently, only the governments of Turkey and Azerbaijan deny that there was an Armenian genocide, with their ally Pakistan not even recognizing Armenia as a country. Many other countries, most controversially the United States (pressured by the Turkish lobby, Israel, and, in the past, the Anti-Defamation League), have deliberately avoided officially recognizing it as a genocide to avoid harming relations with Turkey".
Some four months later, on May 8, some Turkish media reported that Turkey opened all its military archives to investigate the 1915 events.
According to the Turkish President Erdogan "There was no 'genocide' in relation to Armenians in Turkey's history."
The head of Turkey, "emphasized that if one dares to declare the so-called 'Armenian genocide' after the opening of Turkey's archives, then let him try to prove it based on the facts", the Azeri Trend news agency reports.
The same site notes that "Armenia and the Armenian lobby claim that Turkey's predecessor, the Ottoman Empire, allegedly carried out 'genocide' against the Armenians living in Anatolia in 1915. While strengthening the efforts to promote the 'genocide' in the world, Armenians have achieved its recognition by the parliaments of some countries."
Photo: anccanada.org
Speaking about the actual files related to the "Armenian genocide" issue and its denial first and foremost by Ankara, Erdogan has already stressed that "We have over 1 million 700 documents in the archives of the Turkish Armed Forces General Staff. We have studied over 1 million documents so far."…. / IBNA