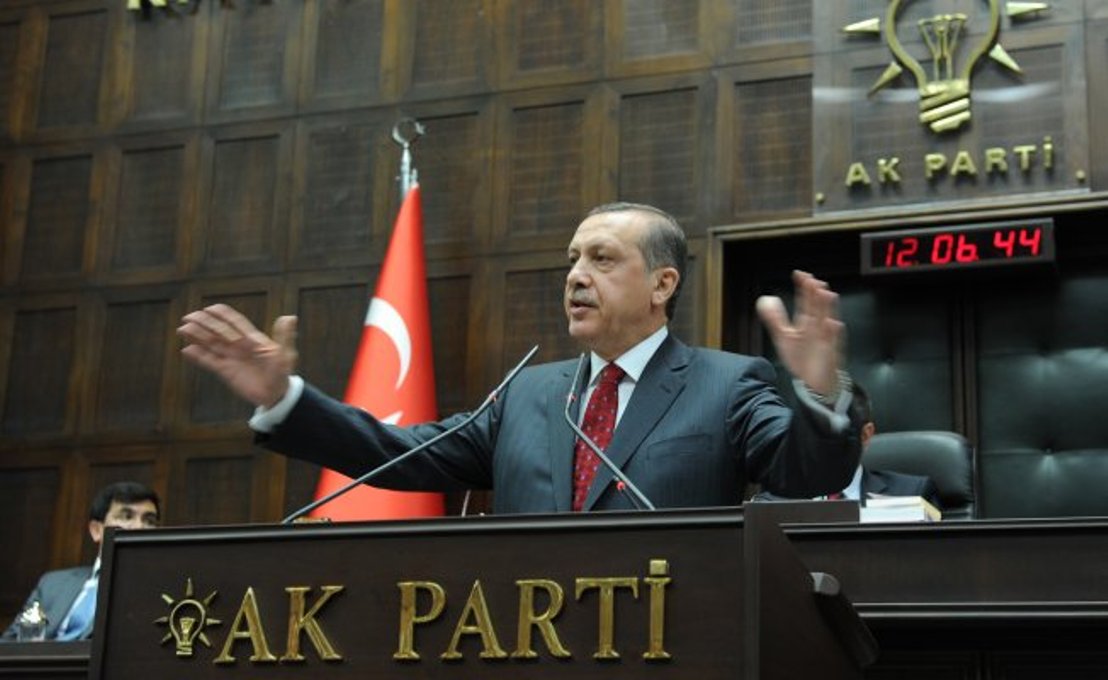 The President of Turkey has been re-elected as Chairman of the Justice and Development Party (AKP) as the only candidate and without the presence of his comrades who had established the party together in 2001, 998 days following his retirement from the leadership. However, all analysts agree that Erdogan may have been absent but he has the one pulling the strings of the entire party system.
"With 1,414 votes, our leader and founder was elected president," said party vice-president Hayati Yazici, referring to the election of the only candidate for the AKP leadership. Virtually all the delegates voted for Erdogan.
The founder of the Erdogan party had been forced to leave the leadership when he became president of Turkey in 2014, as the Constitution which was in force at the time stated. With the referendum of April 2017 and the reform of the Constitution this obstacle was eliminated.
Binali Yildirim handed the AKP to Erdogan, as he will also hand over his duties as prime minister in 2019. Rumors say he will nominate himself to become mayor of Istanbul.
The co-founder of the AKP and former President of the Republic Abdullah Gul did not attend the conference. A move seen as a reaction to Erdogan's policies.On the other hand Bulent Arinc  one of the four politicians who had signed the AKP founding declaration in 2001, went to the conference.
A festive atmosphere for the return to AKP
Inside as well as outside Ankara's closed sports center, about 60,000 Justice and Development Party supporters had arrived in the Turkish capital in 1500 buses. Erdogan's re-election as chairman had a festive atmosphre.
The Turkish president, after he thanked the delegates for the confidence they showed in him, despite the absence of another candidate, promised a better future. The coming months will be a period of huge steps that Turkey will take. We have no doubt about the right path we have taken, Erdogan said in his speech./ΙΒΝΑ