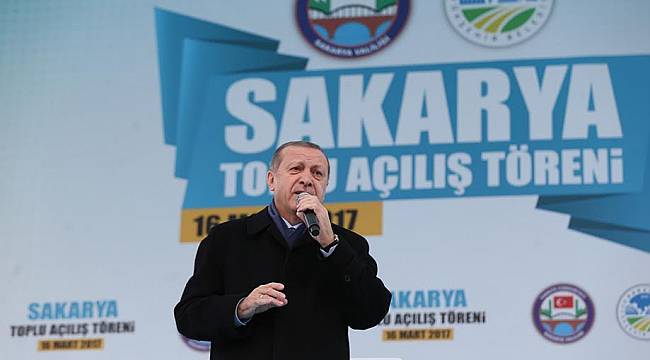 In his speech to supporters of his party in Sakarya, Recep Tayyip Erdogan responded in an offensive manner to the statements Greek President Prokopis Pavlopoulos had made a few days back.
"Those who want to refresh their memories let them look at their recent history. Those who speak words above their stature should first read history books. Let them learn how they escaped from become salted fish in Sakarya, and how they fled from here by falling into the sea" (Alluding to the Battle of Sakarya in August 1921 and to the retreat of the Greek Army that led to the sacking of Izmir by the Turks).
It was an indirect response to the speech spoken a few days ago by the President of the Hellenic Republic from Pydna, in which he once again called on Turkey to respect both the Lausanne Treaty and Sea Law.
"We have made it and make it clear to them. Both we, the EU and the US and NATO. The Treaty of Lausanne leaves no gaps, no revision, no update. It is what it is. And there is no vacuum as I said, so there are no 'gray zones'. Let not some invent 'gray zones'. There are no gray zones in the Aegean. We tell them, here we are, to live peacefully, creatively. What is simpler than respecting international law, what is simpler than respecting the Law of the Sea, the Treaty of Lausanne? We may not have the ground, which historically would belong to us. We know, however, that this place, this Greece, has a say and an existence in the EU. That is what we call on Turkey to do", Pavlopoulos had said.
The Greek President continued, urging Turkey to "measure its future ", with the measure of "culture, democracy and freedom".
"Here we are. Otherwise, we know to how to stand opposite. We do not want it, but if history demands it of us, we will do as our ancestors did", the President of the Republic stressed on March 4./IBNA