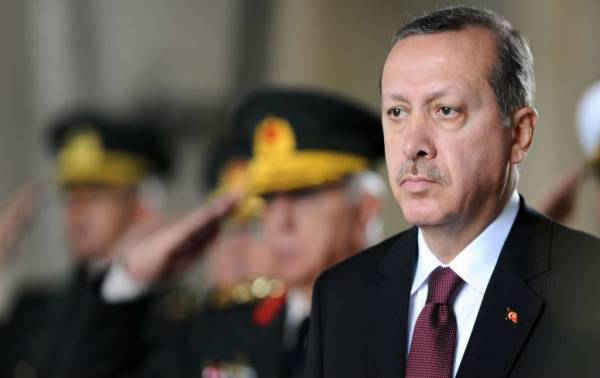 Ankara, August 1, 2016/Independent Balkan News Agency
By Manolis Kostidis
The Turkish President closes down the Army, Navy, Air force military schools  
The gendarmerie is removed from the control of the Army!
Military shipyard to be privatized!
President of Turkey Recep Tayyip Erdogan changes everything in the Turkish Armed Forces, with analysts of the neighboring country speaking of the establishment of new Armed Forces!
Sunday morning was published the decision of the Turkish government to close down all the military schools of the country. The respective schools of Air Force, Naval Academy and Army no longer exist and this year's graduates will join the College of the Armed Forces.
In an interview with television channel A Haber, Turkish President had announced this radical change and had stressed that the Turkish army needs new blood and had stressed that "military schools will be closed down and we will set up a higher national defense school".
At the same time, Erdogan said that the military shipyards that built and maintain many of the ships of the Turkish Navy will pass under the control of the Defense Ministry and may be privatized to be more efficient!
The radical changes do not stop only in the schools as the leadership of the Armed Forces and the intelligence services will be subjected to the presidency of the country, while the headquarters of the Arms will give account to the Minister of Defence. Until a few days ago they were accountable to the Prime Minister.
At least 1,700 members of the Turkish Armed Forces have been dismissed, among who 40% of the generals and admirals.
Erdogan has stated that up to now 10,137 persons have been arrested under suspicion for their involvement in the coup attempt.
The President also made it known that that the gendarmerie would leave the control of the General Staff of the Armed Forces and will be placed under the Interior Ministry, and will act in police standards. The gendarmerie is the basic force that battles with the PKK in southeast Turkey. This corps in 2013 had stopped trucks outside Adana, which according to the newspaper Cumhuriyet were carrying weapons of the MIT to jihadists in Syria. An accusation  the Turkish government rejects.
Interestingly enough, Erdogan said in an interview that the person who supported him immediately after the attempted coup was the emir of Qatar. He later said he spoke with Vladimir Putin. "Many in the West have expressed their sympathy but they haven't sent even a minister to show their support".