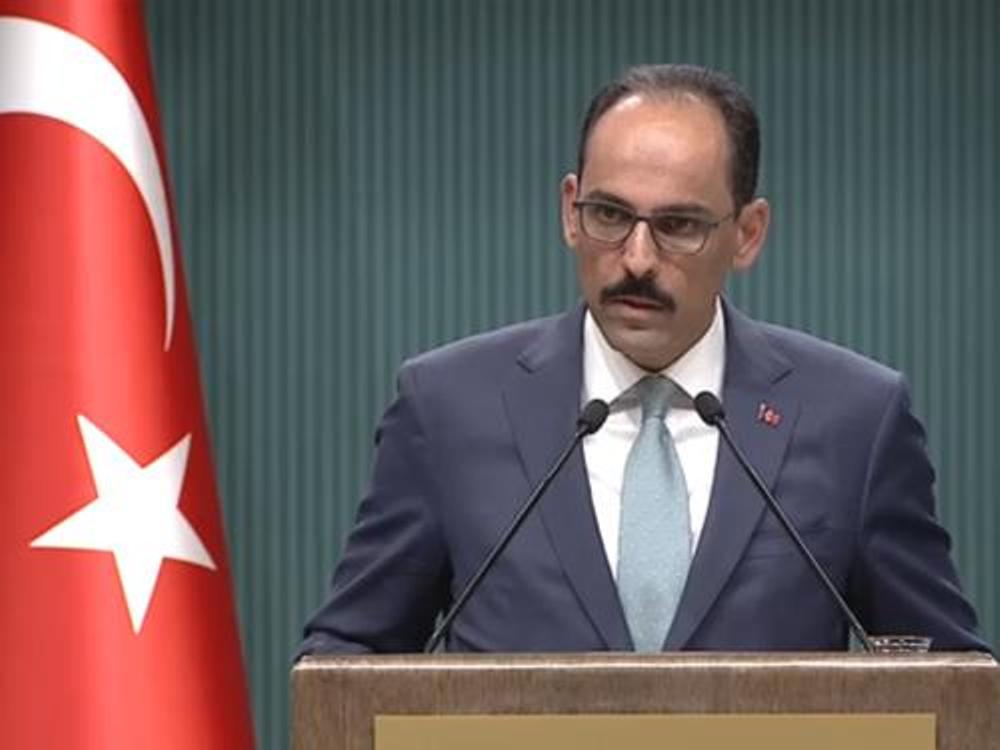 The Presidents of Russia and Turkey will have a phone conversation on Wednesday night, as Presidential Spokesman Ibrahim Kalin announced today.
Speaking to reporters after a cabinet meeting in the Presidential compound, Ibrahim Kalin stated that Recep Tayyip Erdogan and his Russian counterpart Vladimir Putin would have a chance to speak on the phone regarding the prevailing situation in Syria.
The Turkish president is also expected to co-chair the World Refugee Forum in Geneva next week, Kalin added.
The first World Refugee Forum, to be held December 17-18, will focus on issues such as burden-sharing, education, jobs, resources, energy and infrastructure, as well as solutions and the ability to protect.
Regarding the plausible return of Syrian refugees to a safe zone, he underlined that it would be based on the three key UN criteria to ensure a "safe, voluntary and honorable return". /ibna