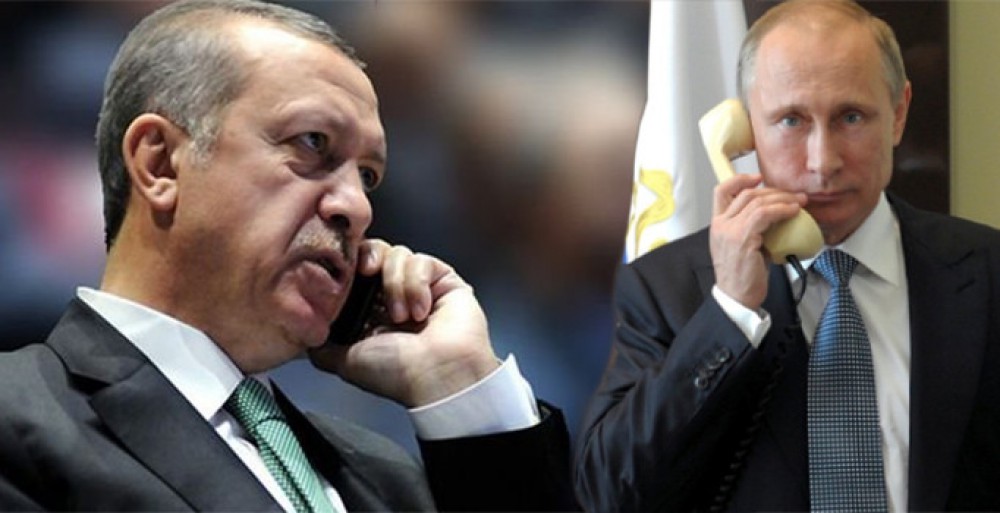 Turkish presidential sources said that on Friday the head of Turkey, Recep Tayyip Erdogan and his Russian counterpart, Vladimir Putin spoke over the phone mainly focusing on bilateral issues.
Deepening their economic ties is something both sides want and are working on, while they also talked about Syria and the Astana peace talks regarding solving the Syrian crisis. The 10th round of Syria peace talks, known as the Astana Peace Process, were held in Russia's Sochi at the end of July. The main areas of focus were the latest situation in de-escalation zones in Idlib, Syria, the return of refugees, release of prisoners, and the formation of a committee that will rewrite Syria's constitution.
However, the very recent developments cause great fears for the escalation of violence. In a propaganda move, Assad used airborne leaflets to threaten civilians in Syria's opposition-held Idlib; leaflets that read "Lay down your arms and collaborate with Assad!", as Turkish Yeni Şafak has reported.
The Turkish president had warned that "any attack on Idlib would result in the country withdrawing from the Astana talks and lead to a great disaster", the paper read.
Erdogan and Putin discussed regional issues, trade relations, and "They also expressed their satisfaction about progressing cooperation in the areas of energy and defense", Anadolu says…. / IBNA