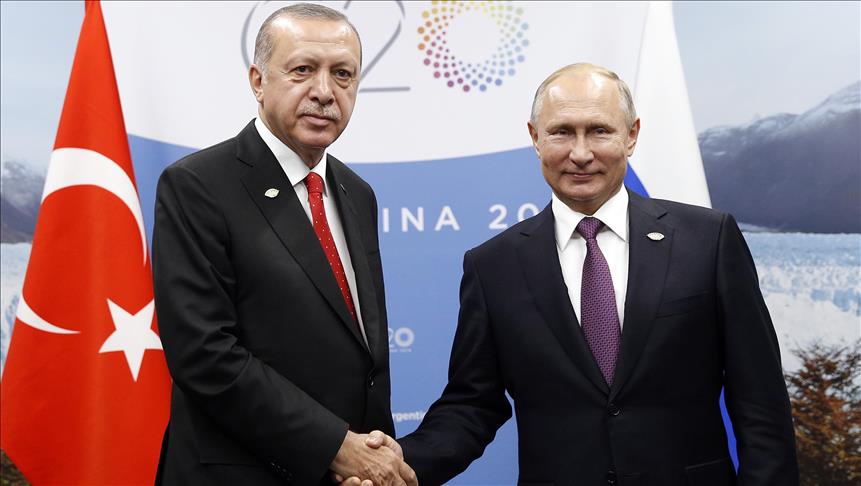 Turkish President Recep Tayyip Erdogan met with Russian President Vladimir Putin on the sidelines of the G20 summit in Buenos Aires, Argentina.
The discussion, which took place in a very good climate, focused on bilateral issues, the expansion of economic and energy cooperation between the two countries, and regional issues with an emphasis in Syria.
The Turkish President stressed the importance of Turkish Steam, while referring to the need to repeat the quadruple summit for Idlib in a short period of time.
For his part, the Russian President also referred to Turkish Stream, as its construction is part of the energy interests of the whole of Europe.
"Turkey once again reaffirmed the independence of its foreign policy and its credibility as a partner", Putin said. The Russian president finally did not rule out the possibility of Moscow and Ankara developing other areas of bilateral co-operation./IBNA