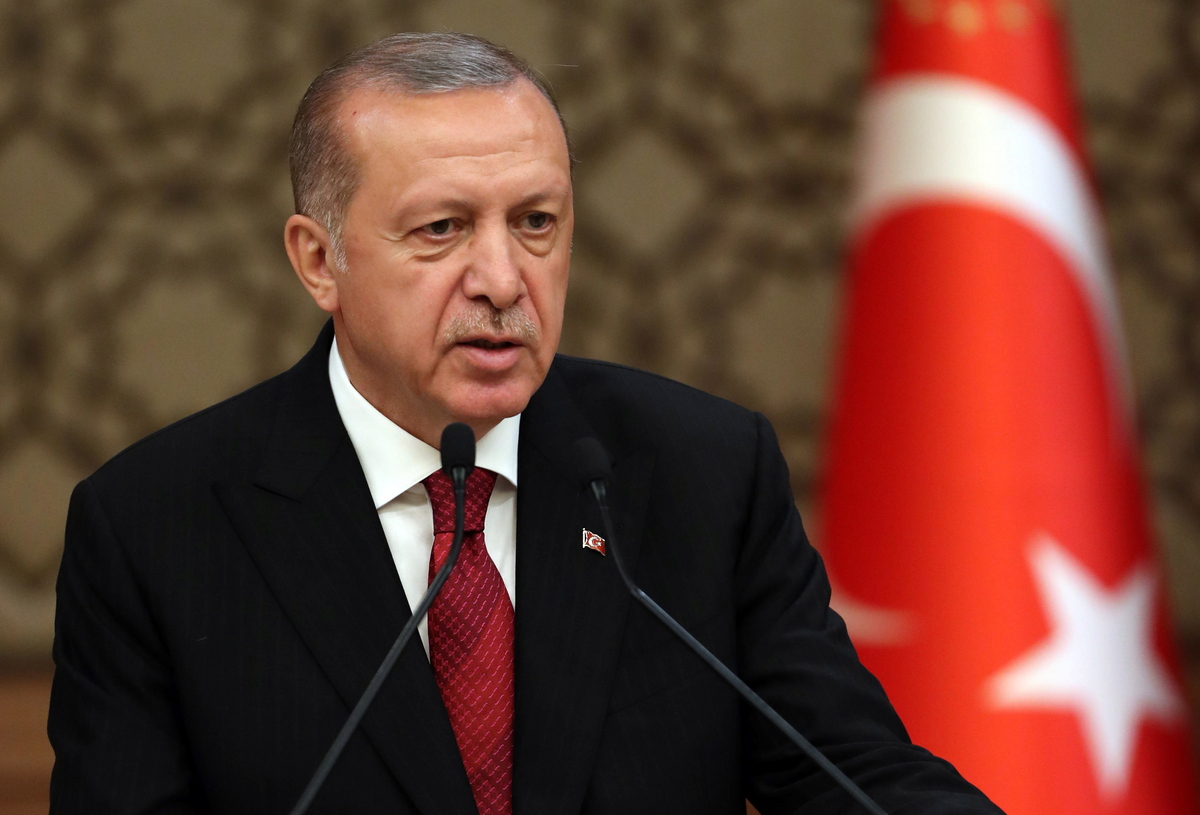 The most peaceful and sustainable areas today are the safe zones created by long efforts and sacrifices in Syria, Turkish President Recep Tayyip Erdogan said.
The operation "Peace Source", launched on October 9, according to the Turkish president, took place to eliminate terrorists from northern Syria, in order to protect the Turkish border, help secure the return of Syrian refugees and ensure the territorial integrity of Syria. Ankara wants YPG/PKK teams to leave the area to create a safe zone for the return of some 2 million refugees.
As Erdogan pointed out, those who did nothing more than raise barbed wire for Syrian refugees for the past eight years continue to block efforts for the return of refugees.
Turkey hosts 4 million refugees, more than any other country in the world, with the Turkish President reiterating that Turkey's spending on refugees in the past 8.5 years has exceeded USD 40 billion when EU support through NGOs was EUR 3 billion.
"We do not provide all of these services with any expectation, but as our humane and moral responsibilities", Recep Tayyip Erdogan added.
"The mindset that considers a drop of oil more valuable than a drop of blood sees only its own interest in Syria and around the world. When we look around we see only people, souls and lives", he said, adding that this is what distinguishes Turkey from others.
The Turkish President also noted that the average life expectancy in Syria, which has suffered major catastrophes, has fallen from 73 years to 63./ibna