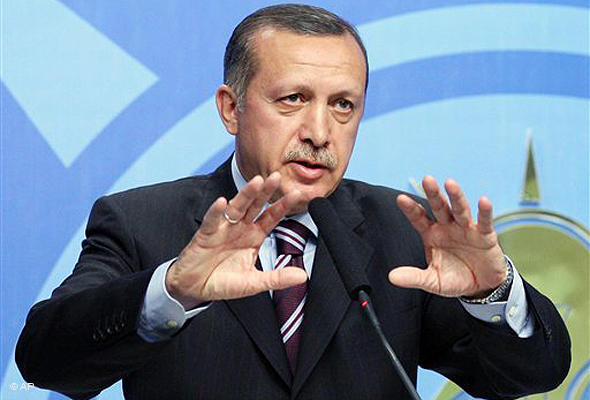 By Manolis Kostidis – Ankara
The Turkish government is preparing to open a new package of democratization to escape possible sentences imposed by the Court of Human Rights.
According to Turkish newspaper Sabah, a meeting will be held next Tuesday at the Justice & Development Party chaired by Recep Tayyip Erdogan in which the final version of the "democracy package" will be presented.
The package will include the return to old names of certain places, the paper says. For example, the city of Tunceli will be renamed Dersin at the request of the Kurds. It is not clear if this term will concern Imvros which Turks renamed Gökçeada.
The "democratization package" will also include measures affecting Kurds such as the release of prisoners, allowing headscarves to be worn in public, more freedom of demonstration and rights for Alevis.
In reference to the Theological School of Halki, the Turkish government stresses it should reopen, however, Sabah says Erdogan insists on reciprocity, asking for something in exchange from Greece.
The Turkish paper says the government is preparing significant positive developments on the rights of non-Muslim minorities in Turkey.
An important element that isn't touched upon strongly by the pro-government paper is that the Erdogan administration will withdraw all its objections to the autonomy of local governments. The autonomy of municipalities could be an important concession to the southeastern provinces of Turkey, with the vast majority of its population being Kurds.
Sabah brands the Turkish government's effort a "silent revolution", the first being when Erdogan first came to power 11 years ago, according to the newspaper.