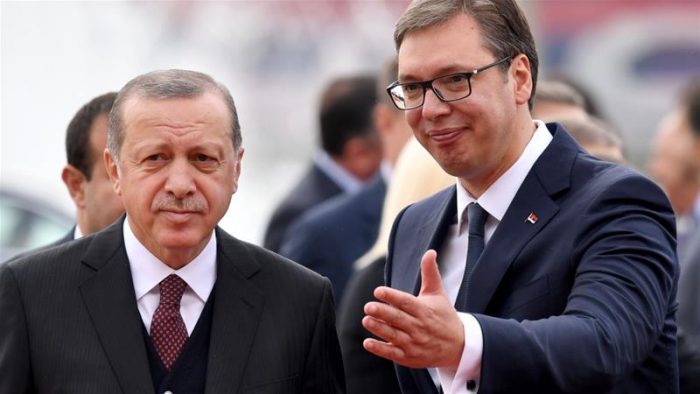 Turkish president Recep Tayyip Erdogan highly appreciates the "constructive" regional policy of his Serbian counterpart Aleksandar Vucic. Erdogan has stated this in his letter to Vucic; he thanked the Serbian leader for the hospitality he offered during Erdogan's recent visit to Serbia.
"The peace and stability in the Balkans are of the highest importance for Turkey", Erdogan underlined, praising Vucic's "courageous" steps within the region.
"Turkey is always ready to support the efforts aimed to protect peace and stability. The cooperation between Turkey and Serbia –key countries in the region– will be the firmest basis for the stability and good state of the region", Turkish president said.
Erdogan singled out trilateral process Turkey-Serbia-Bosnia and Herzegovina as "useful mechanism".
He also praised Vucic for the cooperation in "common fight against FETO terror organisation".
During Turkish leader's visit to Serbia last month, the representatives of the two countries have signed a declaration on establishing a High Council for Cooperation. According to Erdogan, this body would be used as the framework for the "further visits in the highest level"…/IBNA
Photo (Library): Andrej Isakovic/AFP