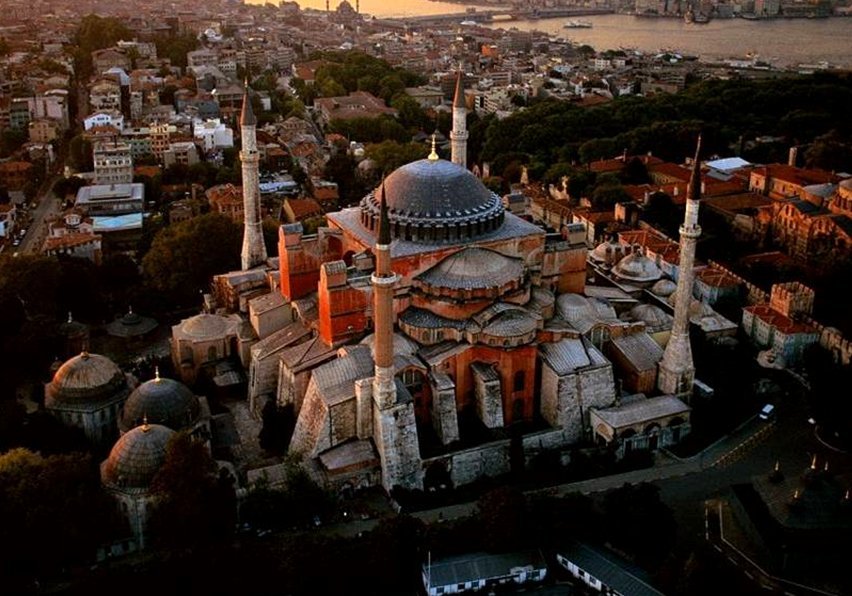 By Manolis Kostidis – Ankara
In a clever diplomatic way Recep Tayyip Erdogan shows he postpones any discussions regarding the request of some Muslims to convert Hagia Sophia in Istanbul, from museum to a mosque.
At the inauguration of the renovated mosque of Ortaköy, which the Turkish Prime Minister attended, some bystanders shouted slogans "turn Hagia Sophia into a mosque".
Erdogan replied in a clever way that satisfies everyone. "First fill Sultanahmet (Blue Mosque) during the days of prayer, which is located almost next to the Hagia Sophia and then we will see", said the Turkish Prime Minister. Essentially he postponed any scenarios that had been released in recent months, and spoke of government plans to convert Hagia Sophia into a mosque.
This specific temple was built as a Byzantine church and was converted into a mosque after the Fall of Constantinople in 1453. It has been functioning as a museum since 1933 by decision of the founder of the Turkish Republic, Kemal Ataturk.