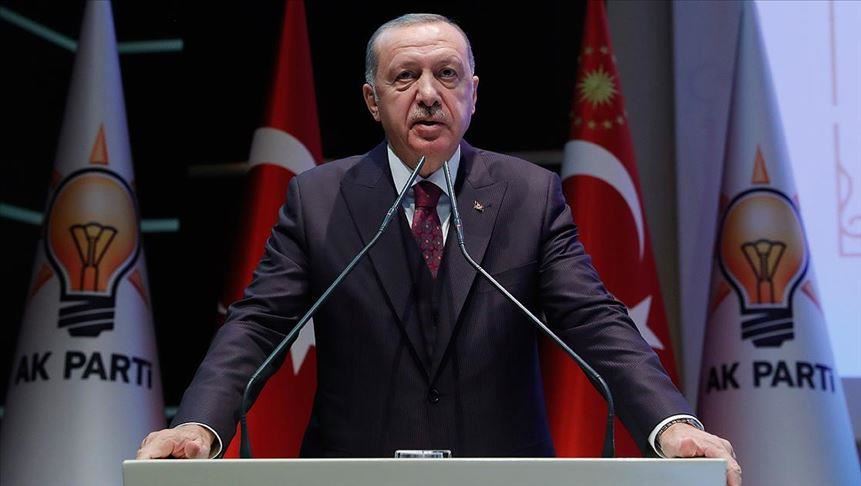 The Turkish operation in northern Syria is designed to destroy terrorist corridors along the border and halt the creation of a terrorist state by the YPG/PKK, the Turkish president said on Wednesday.
"Inside and outside this work has not been completed yet", Erdogan said at a meeting with AKP regional officials in Ankara. "The only reason we started Operation Peace Source was our intention to destroy these terrorist corridors and those who want to establish a terrorist state".
To add: "We will continue our business until the last terrorist is gone. Neither threats, blackmail, nor sneaky games will be able to hold us back".
The operation will show to the whole world Turkey's will, potential and determination, Recep Tayyip Erdogan continued.
The Turkish President condemned attacks on Turkey over the past six years by terrorist groups such as the YPG/PKK, Daesh/ISIS and the terrorist organization of Fetullah Gulen (FETO) – which in 2016 attempted a failed coup, adding that their attacks do not exclude the economy. They tried, directly or indirectly, to damage our economy.
Recep Tayyip Erdogan did not fail to attack France once again, wondering where did the YPG/PKK get the cement for all these tunnels? From Lafarge. The French cement company that has a factory in northern Syria. To add: "France, you will pay the price first. You are a government that helps and fosters terrorist groups".
Turkey accuses France of hosting YPG/PKK terrorists, while criticizing Turkey's anti-terrorist operation./ibna