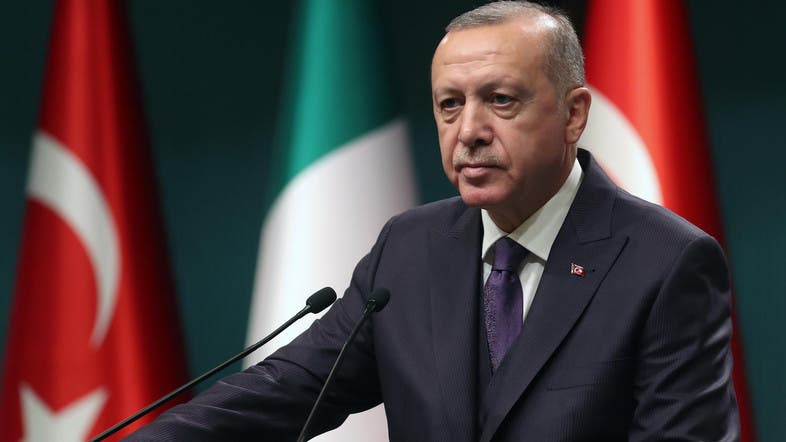 "Time is running out for the siege of our outposts"
"We are not visitors of our geography but hosts"
"In Libya we are there because of our history"
Recep Tayyip Erdogan, who becomes 66, spoke to his party's parliamentary group and acknowledged the difficulties Ankara faces, due to Russia's control of Syrian airspace.
"We have strengthened and continue to strengthen our military presence in Idlib to help civilians and our outposts. Our biggest difficulty is that we cannot use the airspace. With God's help we will find a solution to this issue. The time we have given to those who lay siege to our outposts is running out. We are ready to plan for this siege to end one way or another", Erdogan said.
The Turkish president also said Ankara would soon be mobilized to oust Assad's forces. "We are not the visitors of this geography we are the hosts! That is why we will not retreat from Idlib and we will throw the regime out of the borders we have set".
With regard to Libya, the Turkish president argued that Turkey is there not only for geo-strategic but also for historical reasons.
"The opposition is asking us what we are doing in Libya. CHP founder Kemal Ataturk was there. You don't even know that. What did Kemal Ataturk do in Tripoli? Why did he go there? We have a story. We do not deny it. We are a political party that respects and moves forward with our history", Erdogan said./ibna