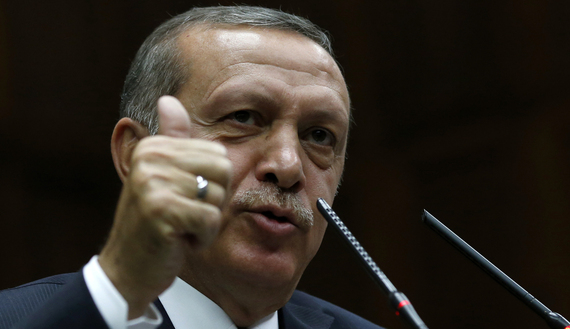 By Manolis Kostidis – Ankara
An opinion poll of a Turkish research company shows that there are two names that are considered favorites in the presidential elections in Turkey, which will be held next August.
24.5 % of Turkish people want Erdogan for president, while 23.2 % said they want Gul for second term as President.
11% of respondents want the former Chief of the Turkish General Staff, General Ilker Basbug, as a candidate.
However, within the ruling AKP party the Turkish prime minister has a clear lead, since 49.6% of the party's  voters want to see Erdogan in the presidential palace Çankaya in Ankara. Gul's name comes second with 39.6%.
If Erdogan is a candidate in the presidential elections, the Turks want Abdullah Gul to be their new Prime Minister.
The president of Optimar Research company says the opinion poll was conducted with 4,000 people and stresses that " with these results we can consider Erdogan's candidacy for the presidency of the country a certainty".