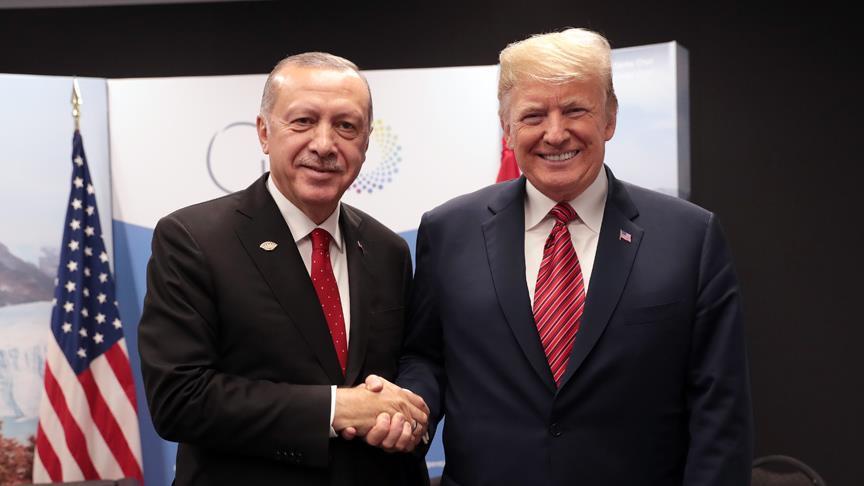 In a statement, the Turkish Presidency announced the schedule of President Recep Tayyip Erdogan's two-day working visit to the US, where he will meet with US President Donald Trump who extended the invitation, businessmen and members of the Turkish-American Muslim community.
President Recep Tayyip Erdogan will pay working visit to the United States on November 12-13, 2019 at the invitation of president Donald Trump of the United States
As part of the visit, the two leaders will meet and chair the talks between delegations. All aspects of the bilateral relations between Turkey and the US will be discussed during the talks.
Regional and global issues, Syria in particular, will be addressed, concrete steps to be taken in order to strengthen solidarity, cooperation and coordination in the fight against terror in all its forms will be discussed.
President Erdogan will also address businesspeople during a meeting to be hosted by the US Chamber of Commerce.
President Erdogan plans to meet with our citizens and representatives of Turkish American Muslim communities during his visit to the Diyanet Center of America as well./ibna