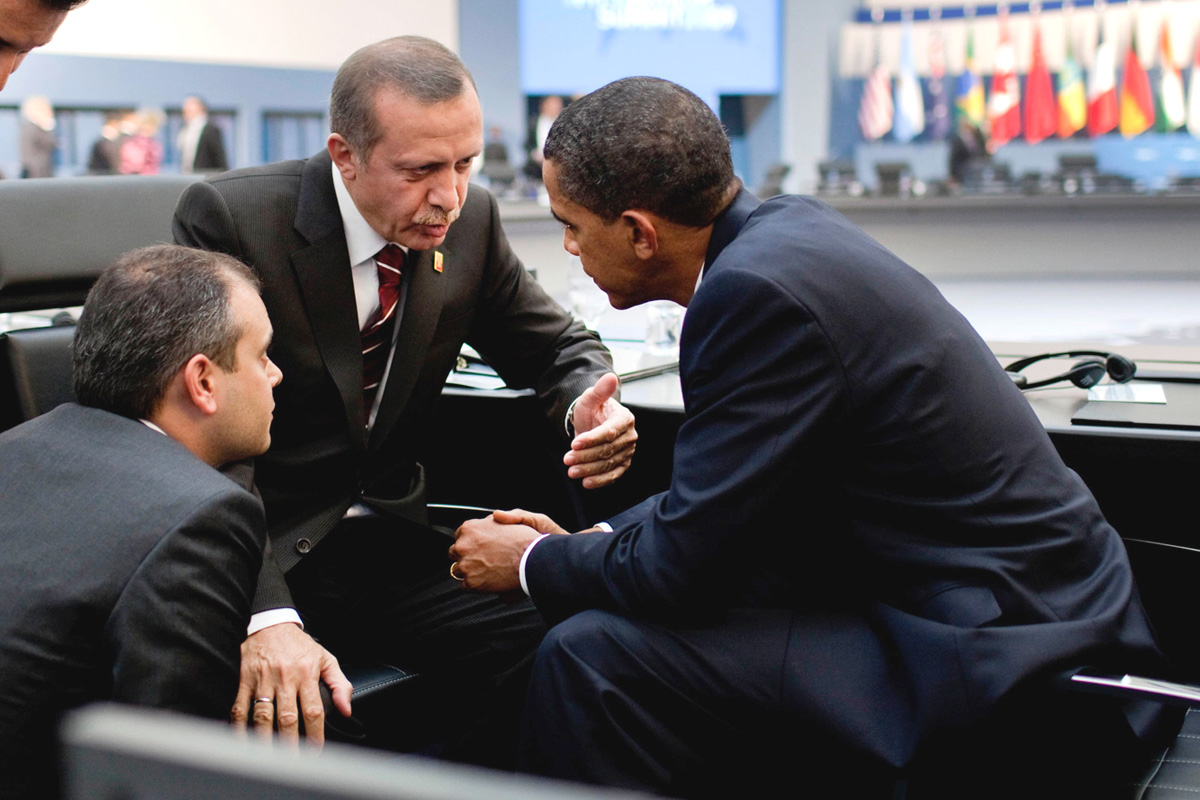 Ankara, December 1, 2015/Independent Balkan News Agency
Obama: "Turkey has the right of self defence"
The "informal embargo" of Obama to Erdogan belongs to the past
The two leaders met 2 times in one month
By Manolis Kostidis
Turkish Recep Tayyip Erdogan met with US president Barak Obama in the sidelines of the Climate Summit in Paris. US President spoke of the downing of the Russian aircraft by turkish fighter jets and expressed the view that "Turkey has the right of self-defence and the US support this right".
The Turkish President accused Russia of bombing Turkmen and stressed that there is not the Islamic State there. He said however that with Obama he discussed the issue of the relations with Russia. "As Turkey, we want to reduce tension with Russia. Our desire is through diplomacy to reach a result, …because the tension in our region saddens us".
At this point Obama intervened and said, "you are right. I told Putin that it does not make sense to increase the tension. We will work together in thsi issue.
This was the second meeting of Erdogan with Obama, since in October they had talked in the sidelines of G-20.
In 2014, Obama had almost imposed an unofficial embargo to the Turkish President and refused to meet him nor responded to his calls. "Unfortunately we cannot meet with Mr. Obama", Erdogan had stated on television. There were many who argued that the incidents of Gezi in 2013 and the impression that Turkey supports the extreme Muslim groups of the Middle East, had negatively affected the relations between the two leaders.
Successive meetings of the two men show that important steps have been made, and now Washington mostly relies on Turkey on the issue of Syria.
Erdogan will meet with Angela Merkel and will depart from Paris straight to Qatar for an official visit.