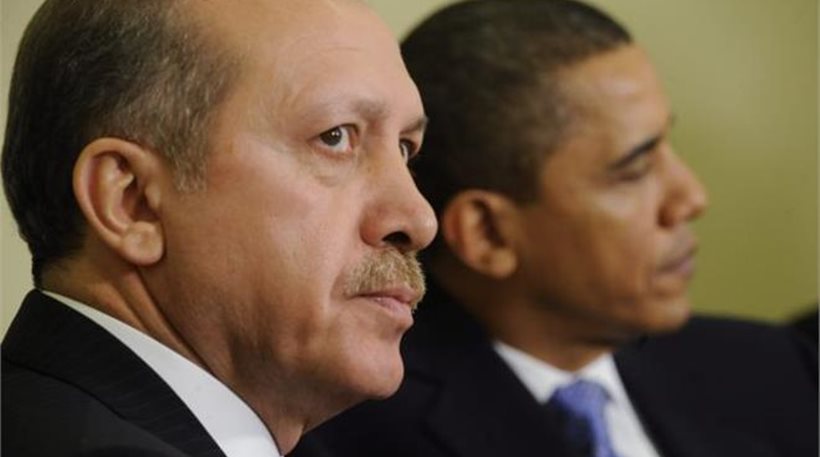 Ankara, February 8, 2016/Independent Balkan News Agency
By Manolis Kostidis
His annoyance at the presence of US officers in northern Syria with the Kurds of PYD expressed the president of Turkey Recep Tayyip Erdoğan.
"The PYD and YPG are terrorist organiaations. What is the PKK is also the PYD. But look, the PYD wasn't in Geneva, but a US national security spokesman goes to Kobani and receives a tablet from a supposed officer. How can we trust? Am I your partner or the terrorists that are in Kobani?", said the Turkish President to Turkish reporters on the return trip from his tour in Latin America.
In Ankara there is strong annoyance regarding the US cooperation with the Kurds of Syria. The Turkish government knows that Washington provides weapons to the Kurds to battle against the Islamic State. Ankara is loath to see the creation of a single Kurdish zone in northern Syria that borders southeastern Turkey where the majority of the population consists of Kurds.
Turkey views the PYD as a terrorist organisation. What;s curious though is that the leader of the Syrian Kurds Salih Müslim has repeatedly visited Ankara and had held talks with Turkish officials.