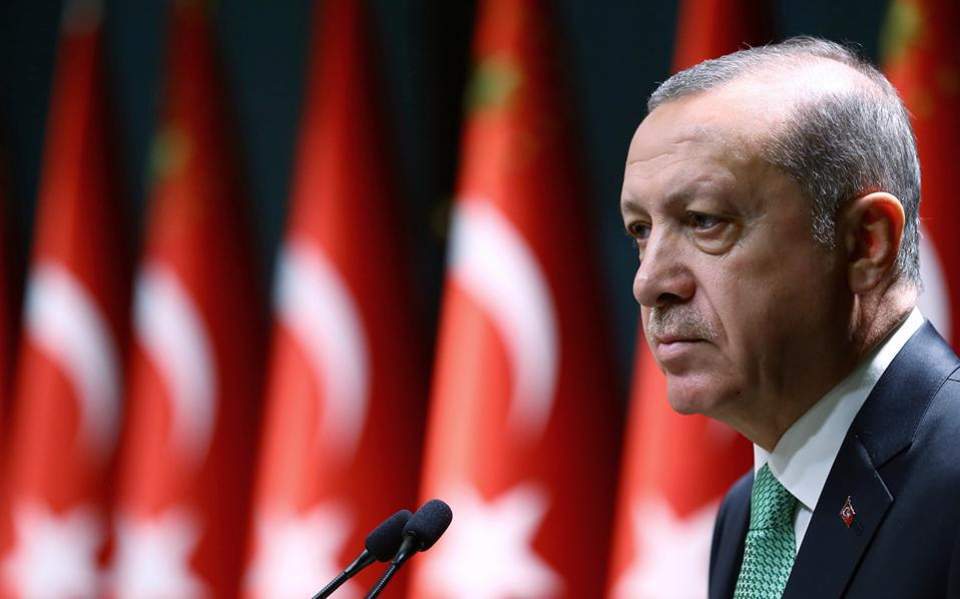 Turkey's operations there continue promptly, he stressed
By Michalis Michael
After a string of statements regarding the Eastern Mediterranean and Turkey's activity in the region, Tayyip Erdogan is back. As he declares, and according to what the Cypriot news agency reports from Turkey, "no one can hold us back in the eastern Mediterranean", while also adding that Turkey's operations in the area continue promptly.
Speaking at a ceremony held for the 948th anniversary since the Battle of Manzikert, the Turkish President addressed the Republican People's Party (CHP) leader Kemal Kilicdaroglu, and stated that "Simply declaring to belong in Ataturk's party is not enough. You're done. Winning 3-4 municipalities will get you nowhere", the Turkish President said.
"Mr. Kemal claims that in the Aegean can be found USA, the French, but not Turkey. Obviously, this person looks but is actually blind. We have our drilling rigs over there, our research vessels, our frigates, and at any time our unmanned aircrafts are ready to go. He doesn't see that. Mr. Kemal probably doesn't even recognize our flags. One cannot belong to a party from this country and support the terrorists up in the mountains, the Greek-Cypriots at sea, our enemies in the air and whoever else is against us", he added.
The Turkish President also mentioned that "in the eastern Mediterranean, drilling rigs and research vessels continue our operations promptly; no one is holding us back and no one will do so in the future". /ibna