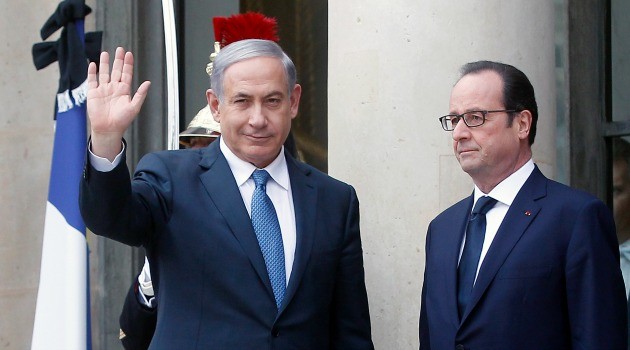 Ankara, January 13, 2015/ Independent Balkan News Agency
By Manolis Kostidis
Recep Tayyip Erdogan raised tensions with Israel in dangerous levels with his latest allegations against Netanyahu. Political analysts believe that the Turkish President should not blame the West and Israel for their attitude after the attacks on Charlie Hebdo and the Jewish grocery store in Paris.
After his meeting with the president of the Palestinian Authority Mahmud Abbas, Erdogan took the opportunity to attack the prime minister of Israel Benjamın Netanyahu, who participated on Sunday in the march in Paris.
"How can a man who has killed 25,000 people in Gaza by exercising state terrorism is waving his hand in Paris, as if people are waiting with great anxiety for him to do so? How did he dare go there," Erdogan said and addressing Netanyahu added: "you should first explain yourself for the children and women you have killed".
At the Paris march Turkey was represented by its prime minister Ahmet Davutoglu. Turkish president was also critical of Europe, speaking of a hypocrisy of the West.
"The hypocrisy of the West is obvious. As Muslims, we have never taken part in terrorist massacres. Behind these are racism, the rhetoric of hate and Islamophobia. I ask from the governments of the countries, where our mosques have been attacked, to take action …games are played against the Islamic world and we have to keep that in mind", he said.
Turkish president went even further in his views and stressed that "French citizens did this massacre and Muslims are paying the price. This is very important".