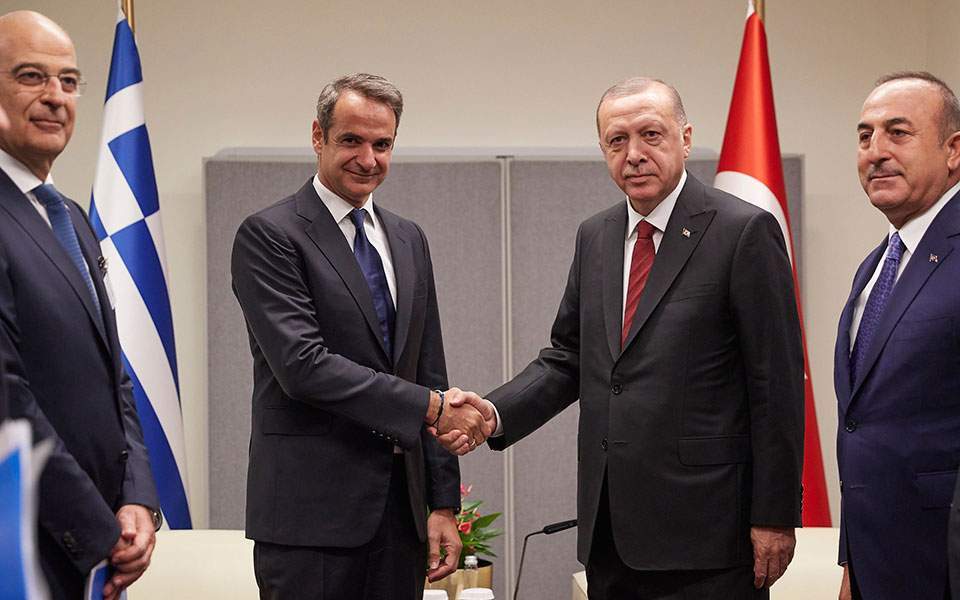 "Crete and the islands do not have a Continental Shelf"
"We can conduct drilling operations with Italy in the areas provided by the MoU with Libya"
Turkish President Recep Tayyip Erdogan speaking to the press once again denounced the Greek Prime Minister for inviting Haftar to Athens.
"Why did Mitsotakis call Haftar in Greece? Just to provoke us. Tonight (last night) a leader his name I don't want to mention told me "Mitsotakis wants to fix his relationship with you again". And I told them, "What is this? First he wants to fix his relationship with me and then he goes and invites Haftar to Greece. What is this nonsense? "I said. I also told him "tell him to correct his mistake first and then it will be easy for us to meet". Unfortunately, those are the problems we have to deal with, the Turkish President added.
"Crete and the islands do not have a Continental Shelf"
"Because our coastline faces the Libyan coast, we were able to reach an agreement. And, of course, we have the largest coastline in the Eastern Mediterranean and that provides us with other possibilities. They talk about a Continental Shelf around Crete. There is no Continental Shelf around the islands, therefore there is no such issue. It only concerns the territorial waters", he told the reporters later on.
"We can conduct drilling operations with Italy in the areas provided by the MoU with Libya"
"Italy had talks with us. We will be able to conduct drilling operations together in the context of the memorandum we have signed with Libya!", Turkish President Recep Tayyip Erdogan concluded. /ibna