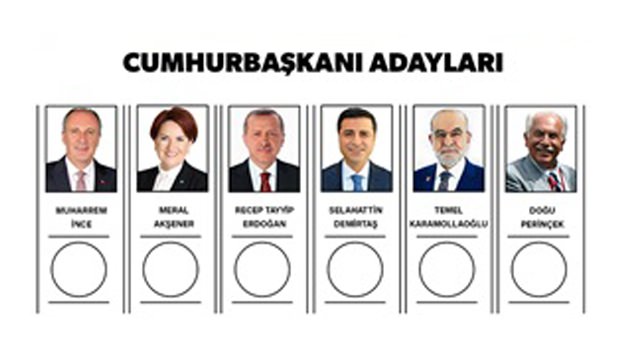 Latest polls show high rates for the Turkish president
Two different opinion polls today released their scientific results for the presidential and parliamentary elections of June 24 that are to be held in Turkey.
The SONAR poll has predicted that Recep Tayyip Erdogan will get 48.3% of the votes, Muharrem Ince 31.4% and Μeral Aksener 9.5%.
The imprisoned head of the pro-Kurdish party Selahattin Demirtas will receive 8.2% of the votes and Temel Karamollaoglu 2.1%. With this prediction the elections will be led to the second round. However, the Turkish president's rates show upward trends. Aksener's low rates are surprising compared to the initial expectations. Poll experts think that Ince instead of "stealing" votes from Erdogan he is actually doing so from Aksener.
The Konda poll shows that in the presidential election, Erdogan will get 51.4%, Muharrem Ince 23.9%, Meral Aksener 12.3%, Selahattin Demirtas 89.6% and Temel Karamollaoglu 2.1%.
Regarding the parliamentary polls, SONAR has shown that the ruling AKP will be at a leading position with 42.2%, CHP with 28.2%, HDP will get 10%, IYI PARTI 9.2% and 7.1% of the overall votes will go to the MHP…. / IBNA