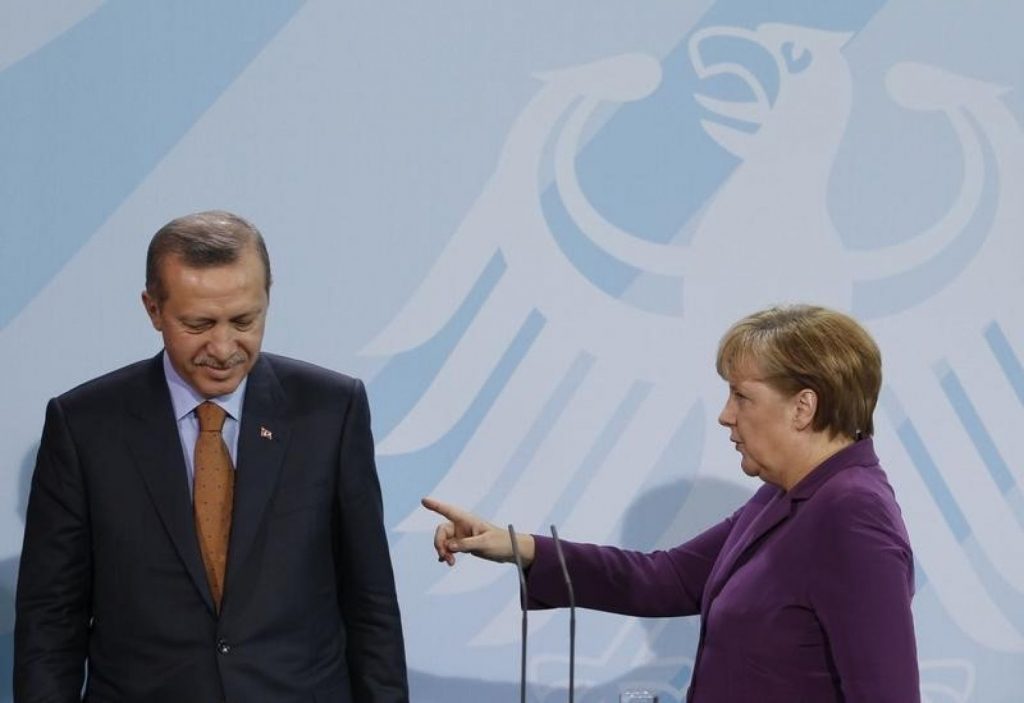 Turkish President Recep Tayyip Erdogan asked Europe to keep its promises and stressed that this should happen in order for Turkey to keep its side of the refugee agreement, during a speech at a conference in Ankara. The Turkish President felt the need to explain what Turkey was asking for through the use of a Turkish meatball proverb!
"If the E.U does actually lift the visa, something which it refuses to do deliberately, if it delivers on the 6 billion euros assistance for the refugees and opens up the way for accession, then it is natural that we show our good intentions. But the period where steps are being taken by only the one side is over. As we say "For as much bread, so many meatballs".
A few hours after these statements the Turkish President communicated by phone with the German Chancellor Angela Merkel, Erdogan reportedly requested for more financial support for the refugee issue. There is no information about what the German Chancellor said to the Turkish president.
Lavrov creates a stir in Turkey
The Russian Foreign Minister Sergei Lavrov visited Turkey and held talks with his Turkish counterpart Mevlut Cavusoglu. However the statement he made that "the Syrian forces hit the Turkish forces present in Syria" caused a frenzy since four Turkish soldiers were killed and twelve wounded by the attack last week. Turkey has been avoiding placing the blame for the plane bombing . It could react against Assad but if it does so this will ignite Moscow's wrath. Lavrov's statement created a stir amongst diplomats so after a few minutes it was announced that a mistake was made in the translation!
Similarly, the presence of the Russian Foreign Minister in Turkey probably helped to change the statements made by the Turkish President as to the presence of the Turkish army in Syria. "We are there to overthrow the dictator Assad" he announced yesterday. A statement which caused an instant reaction from the Kremlin.
Yesterday Erdogan stated, "Our goal is not one country or one person but terrorism"/ΙΒΝΑ