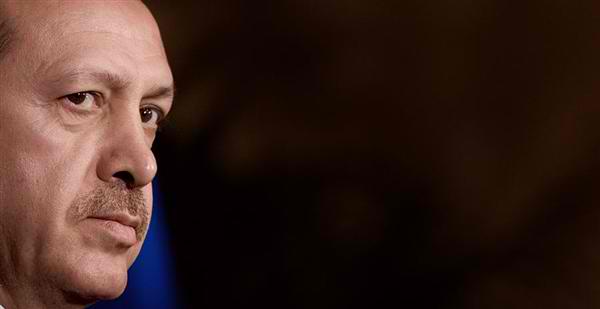 By Manolis Kostidis – Istanbul
Erdogan: I've known for three months that something will happen
At the time Recep Tayyip Erdogan sent thousands of policemen to Taksim Square to fight protestors, he also held with their representatives. However, the real activists of Geza Park refused to meet and talk with him. The Taksim Square support group announced that "as long as police violence continued without any concern to human life, such meeting will not bear any result".
Taksim Square in now quiet with cleaning crews and bulldozers clearing the area of barricades. There is now traffic on all the roads in the area and subway station is operational again after 14 days.
Only Geza park protestors remain in the area to obstruct the construction of a shopping center resembling Ottoman Barracks.
ERDOGAN MEETS ACTORS AND HULYA AVSAR
The Turkish Prime Minister and his cabinet ministers met an eleven-member committee of Taksim Square consisting of architects, students and lawyers. Earlier, he held meetings with actors such as Valley of the Wolves star Nexhat Sasmaz. It was also announced that today he will meet with famous actor and singer Hulya Avsar. Few have understood the meaning of these meetings.
ERDOGAN: WE KNEW THREE MONTHS AGO SOMETHING WILL HAPPEN
The Turkish Prime Minister has reportedly predicted to close associates that "events will end in 24 hours". According to NTV television network, he told party members "we had information three months ago that something against us will be organized. We knew something would happen, but not to this extent", Erdogan said in an attempt to enhance the conspiracy scenario.
GUL ON THE SAME LINE AS ERDOGAN
Turkish President Abdullah Gul stressed demonstrations in Turkey could not be compared to events in Northern Africa. Gul stated "nobody has the right to close roads or cause trouble in order to claim some right" and turned down an opposition call for a summit of political leaders to be held. The Turkish President seems to have changed his stance following a meeting with Erodgan late Tuesday night as last week he was far more conciliatory toward protesters.
MOSSAD LEADER IN ANKARA
Mossad leader Tamir Pardo's unexpected arrival in Ankara raised a few eyebrows. He met with Turkish secret service (MIT) Hakan Fidan. Turkish media report the two men may have met to discuss developments in Iran, Syria as well as events in Turkey.
Sources say Pardo requested a meeting with Erdogan but the Prime Minister's office did not grant the request.
USA CONCERN
The US called on the Turkish government to respect the right to peaceful protest and expressed concern over events in Turkey.
"We continue to follow event in Turkey with concern and our interest remains in supporting freedom of speech and assembly, including the right to peaceful protest," White House representative Caitlin Hayden said.