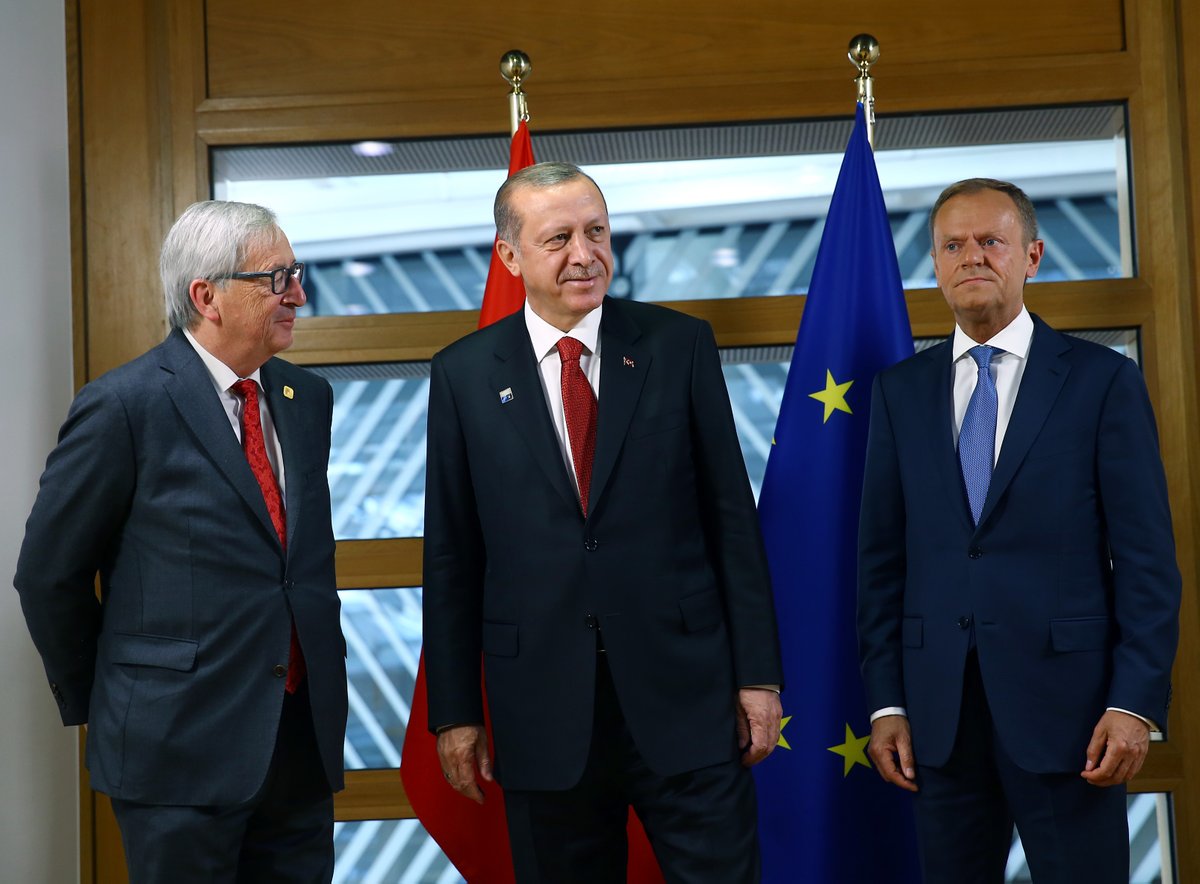 Recep Tayyip Erdogan's participation at the NATO summit was seen as a good opportunity to meet with European leaders who express their reservations about Turkey's European course.
Erdogan first met with French President Emmanuel Macron and reportedly discussed Syria, immigration and European and Turkish relations. Macron also put the  capture of a French photographer on May 8 in the city of Batman to the Turkish president. The French president has called for an immediate solution to the issue with Erdogan promising him to look into the matter.
According to sources the political climate during the meeting between European Commission presidents Jean-Claude Juncker and EU Council Donald Tusk and Erdogan was constructive. The meeting took approximately fourty five minutes and they discussed ways of EU co-operation with Turkey.Tusk and Juncker made some recommendations to the Turkish president on developments in Turkey.
Erdogan had a meeting with Angela Merkel. Before the meeting, the German Chancellor made it clear that if Turkey does not allow German MEPs to visit Incirlik then Germany will withdraw its forces from that base.
Merkel's meeting with Erdogan lasted about 30 minutes, and until late in the evening, there was no information about the political climate that prevailed, nor was there any announcement about the content of the meeting, and this is seen as an indicator of the bad climate that may have prevailed.
Prior to his departure from Turkey for the NATO summit in Brussels, Erdogan had sent a message to the EU, stating that "we do not have a goal to be cut off from the EU, but Europeans have to make a decision.They cannot have us be like beggars. That's what I will say to them. What have e been waiting for for  years? The EU is waiting for Turkey to withdraw from the candidacy. Let them decide it, not us. "
Furthermore concerning Germany's statements on leaving Incirlik Erdogan said that "if they want to leave and they do, we will tell them to go for good"/ΙΒΝΑ