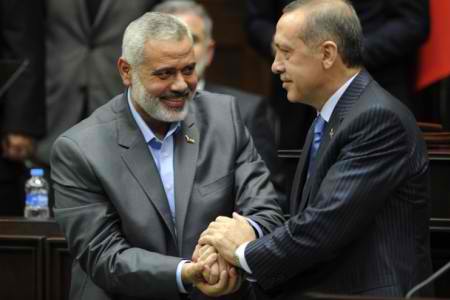 By Manolis Kostidis – Ankara
Recep Tayyip Erdogan is set to welcome the Prime Minister of the Palestinian Authority, Ismail Haniyeh and leader of Palestinian Hamas, Khaled Mashal, to Turkey.
The main issue on the agenda, according to reports, will be Erdogan's upcoming visit to Palestinian territories.
The meeting will be held Tuesday afternoon. The Turkish press says the date of Erdogan's visit to Palestinian territories and all the details will be determined during the meeting.
Barack Obama and John Kerry have both repeatedly expressed their opposition to the Turkish premier's visit, fearing tension with Israel will be caused.