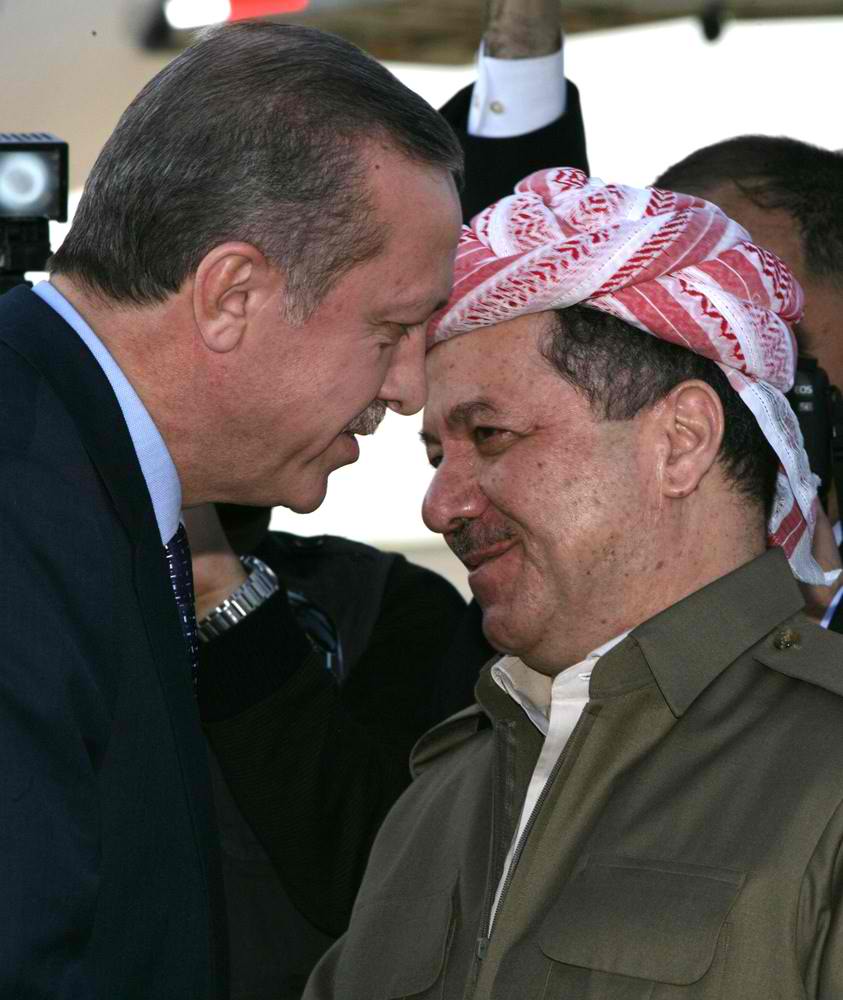 By Manolis Kostidis – Ankara
Ankara is edging closer to Kurds in northern Iraq in an attempt to gain immediate access to their oil reserves as it simultaneously tries to permanently resolve the Kurdish issue.
In this context, Recep Tayyip Erdogan will meet with the leader of the Kurdish Autonomous Administration in Northern Iraq, Masud Barzani. Even more surprisingly, they will meet in Diyarbakir, which is considered the stronghold of the Kurds in southeastern Turkey.
Energy agreements signed between Kurds and Ankara will be discussed at the meeting along with Turkish – Iraqi relations and those of the Kurds with Baghdad.
Relations were at their worst following Davutoglu's visit to Arbil in northern Iraq without Baghdad's permission as well as immediately following deals to transfer oil northern Iraq to Turkey.
Kurds too have serious issues with Iraq on the matter of the exploitation of deposits in Kirkuk.
However, Ankara is seemingly trying to create an "alliance" in the area between Baghdad, Nabil and Ankara as Ahmet Davutoglu visits the Iraqi capital these days.
The Turkish Foreign Minister had a series of meetings with Iraqi Prime Minister Nuri Al Maliki, vice President Hudai Huzair and Foreign Minister Hosyar Zebari.
A few months ago Iraqis didn't even want to hear Davutoglu's name as they believed Turkey was trying to reach northern Iraq without the permission of the central government in Baghdad.
Davutoglu held talks with Iraqis on developments in Syria, the transport of oil through Turkey, the issue of the Turkmens of Kirkuk and the differences among Shiites and Sunnis as well as increasing trade with Iraq.
Turkey has revenues of at least USD 10 billion from exports to Iraq and northern Iraq and large queues are created at the county's border by trucks carrying goods.