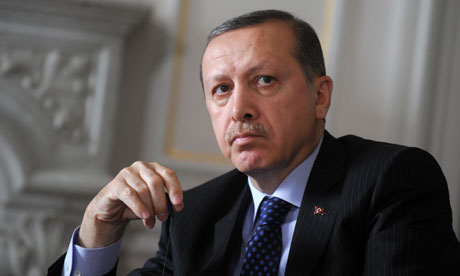 Ankara, June 16, 2015/ Independent Balkan News Agency
By Hari Stefanatos
Turkish president Recep Tayyip Erdogan said he would ask the Justice and Development Party to form a coalition government after the elections in which it lost its absolute majority in the Turkish parliament.
In case of failure to form a government, Erdogan said he would give a mandate to the leader of the party that won the second place, the People's Republican Party (CHP).
If these consultations fail, the leader of the Turkish state said he will use the powers given to him by the Constitution to call for early elections, which he described as "repetitive".
"It's unthinkable for the country to remain without a government", Erdogan told Turkish journalists in the plane carrying him to Azerbaijan.
The Turkish president also said that he intends to call next week the leaders of the four parties that are represented in parliament.
The leader of the third party, the Nationalist Action Party (MHP), Devlet Bahceli, has said however that he will not meet with any political leader who will have the mandate to form a coalition government and that it is not the President's job to meet with party leaders.