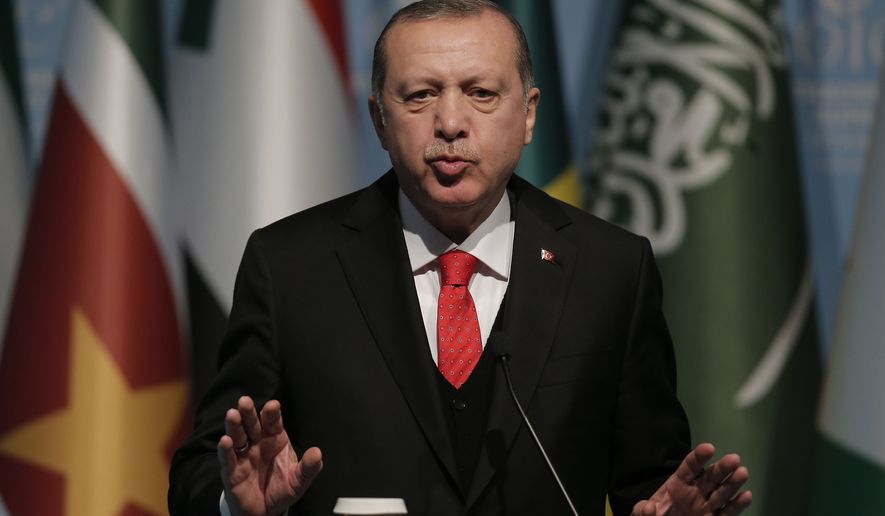 Erdogan's statement on Assad raises questions
"We certainly want to have good relations with the EU and the EU countries", Turkish President Recep Tayyip Erdogan said.
The Turkish president, after his tour to Sudan, Chad and Tunisia, spoke to Turkish journalists aboard the presidential aircraft. "I have always said it. We have to reduce the number of enemies and increase the number of our friends", he said.
At the same time, he assured that he had "no reason" not to visit Germany or the Netherlands. This statement has caused a sensation, as just a few months ago tensions had risen between Turkey and these two countries.
Erdogan congratulated the leadership of Germany leaders for being "on the same line as Ankara" and condemning Donald Trump's decision to recognise Jerusalem as the capital of Israel.
"All of this is very satisfactory", Erdogan said, adding he might visit France, without however getting into details.
The president of Turkey also said that a meeting in the Vatican with Pope Francis, who also criticised the American decision, is also under consideration.
On the same day came the announcement that the United States and Turkey reached an agreement to end the visa crisis. The US Embassy in Ankara announced that "Turkey has remained faithful to its assurances. The issuing of visas will begin".
The US Embassy in the United States issued the same announcement, noting however that "no assurances were given".
Moreover, the Turkish president, two days ago, described Syrian President Bashar al-Assad as a terrorist and demanded that he immediately steps down from power. Assad is a close ally of Moscow, and this statement by Erdogan came somewhat out of the blue as his own relations with Putin in 2017 were considered ideal, with the two leaders meeting eight times in a single year./IBNA