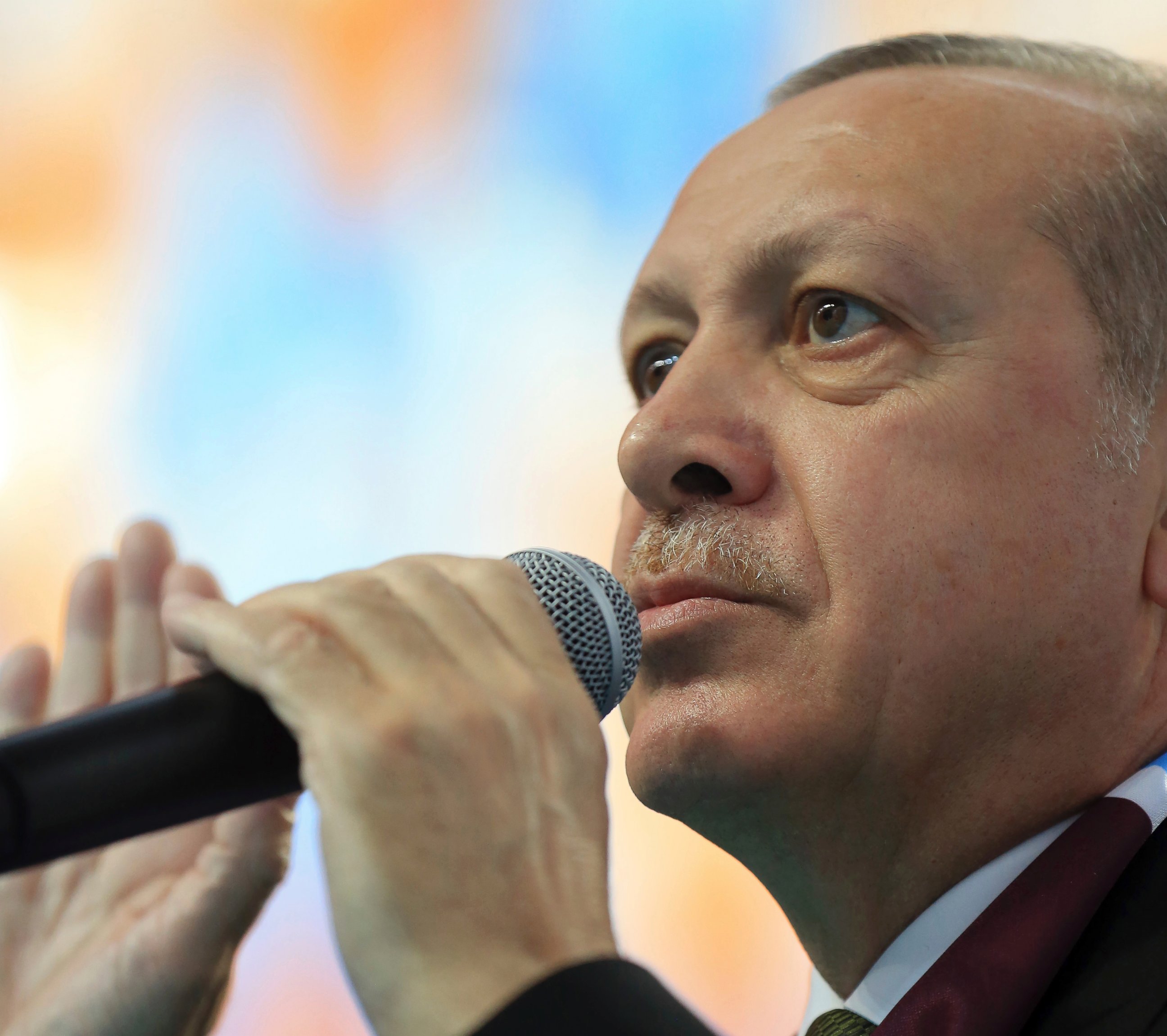 "Those who did nothing for the 8 now ask us for the 2"
Recep Tayyip Erdogan in a speech at the Ataturk Stadium in Antakya referred to the issue of the detention of 2 Greek soldiers and accused Alexis Tsipras and the Europeans of not issuing to Turkey the 8 Turkish officers who had escaped to Greece after the attempted coup. Turkey accuses them as coup instigators and demands their extradition. Judicial decisions by Greece have blocked their extradition.
"Nine (8) people who wanted to harm me personally, you know fled by helicopter. After talking with Mr Tsipras, he told us 'I'll settle it in 10 to 15 days'. Months, years have passed and he has yet to settle it. A while ago we arrested two Greek soldiers. And now the West has risen against us. They told us: 'you are a great state, give them to us.' Excuse me, we are also a state governed by the rule of law. Consequently, at this time the case is in the hands of justice. Whatever the court decides that is it. You are telling us that your justice exists and ours does not? But everyone is attacking, from all sides. For the terrorists you did go to these lengths. For these terrorists you did not rise to tell something to Tsipras. But for this case (the two Greek soldiers) you stood in line", said the Turkish president and basically linked the case of the non-issuing of the 8 officers with the 2 Greeks who are being held in the Adrianopolis High Security Prison for more than a month".
The Greek side, through the prime minister's office, issued a strong statement in response to these comments:
"If the Turkish president had anything to say about the case of the 8, he had the opportunity to say it both to the Greek Prime Minister himself or even publicly during his recent visit to Athens.
Today he chooses to continue an incomprehensibly slippery road of provocative attacks, correlating two totally dissimilar cases.
We therefore clarify that Greece is a state governed by the Rule of Law and has a Prime Minister who respects and knows the procedures of Greek justice, not a Sultan, who can promise its decisions.
If he wants to be head of a favored state, he has to explain why Turkey still holds prisoners two Greek soldiers who did nothing more than cross a few measures on Turkish soil, while they were investigating illegal passages.
When he is well aware that similar incidents in the past from both sides were solved in the context of conciliation and goodwill of two neighbouring countries, what's more, members of the same military alliance"./IBNA