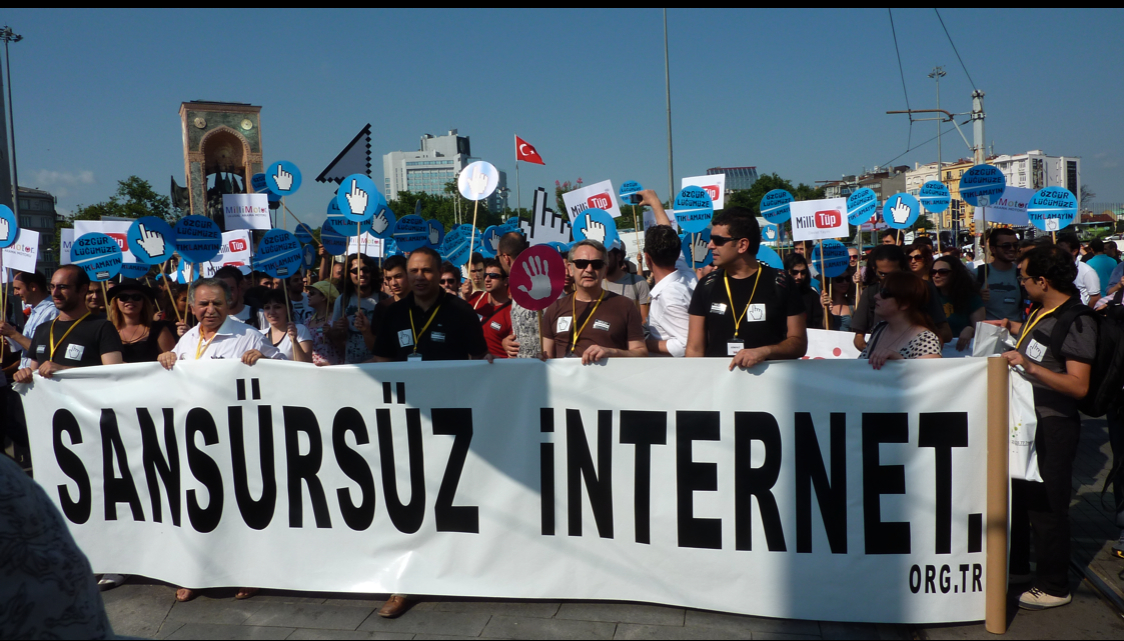 By Manolis Kostidis – Ankara
A law that limits internet freedom has already been pased by the AKP MPs in Parliament. The Turkish Prime Minister seems to want to completely control internet traffic.
The new law allows authorities to directly block web pages without a judiciary approval. In addition, the law imposes on the telecomunication companies to keep records of the internet movement of every user for two years. The internet providers will be obliged to hand over these data to the authorities when asked to. What's more is that the users will not be notified of this.
These measures have caused major reactions in Turkey, with the government defending them by saying that they will contribute to the citizens' protection. The Republican People's party speaks of clear as day censorship, and that "the government aims to use the laws to protect itself from critisim directed against it".
The Minister of Trasportation, Maritime Affairs and Communications, Lutfi Elvan, pointed out that "there are occasions were the posts cannot stay on the internet for even a second, since they might be libellous or slanderous. Within four hours the said webpage will have been blocked and whoever want can make their case in court". Until today, the "blocking" of a webpage could be done within 5 days after a complaint and not before the relevant court decision had been issued. In emergencies, the blocking was applied within 48 days.
It has not been made clear who will judge what passes as "ethical" or "protection of privacy" and the criteria that will apply. The fear of the opposition parties is that Erdogan's people will do as they please and block webpages that critisize the Turkish Prime Minister.
The "Journalists Without Boundaries" argue that this new framework aims in "increased censorship, government control over the internet and surveillance".
In the last few days, many telephone conversations have been posted in a number of webpages, in which Erdogan is heard to be favoring certain businessmen. There are suspicions that Gulen's order may have many more information. The law allows the government, through the Telecommunications Commitee (TIB) to block without a judiciary decision the webpages that violate the "protection of privacy" or that publish content that is considered "discriminatory or offensive".
Now everyone's hope rests with Abdullah Gul, who has to approve the bill.
AKP has 319 seats in the 550-seat Parliament. In a "transparency report" Google had posted on December, Turkey, like Chine where in the first line of those countries that censor internet.