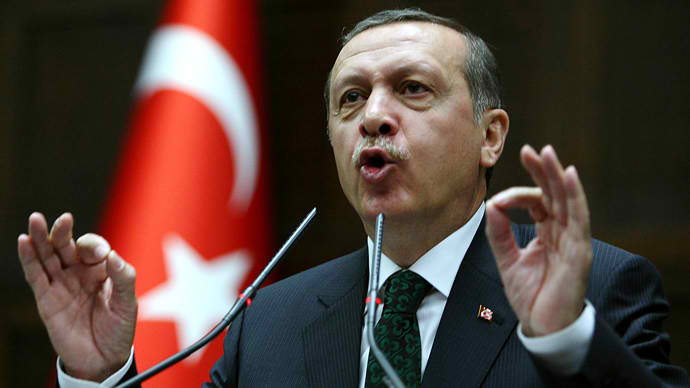 By Manolis Kostidis – Istanbul
After the "war" on city streets and squares, everyone wonders where is Erdogan leading the country. While the Turkish Prime Minister attempts to call truce with protestors and after meeting even with Halit Ergents, the actor who plays Suleiman the Magnificent on television (and took part in demonstrations), he also launched an attack the European Parliament for condemning police violence in Turkey.
Nobody can be certain of the Turkish Prime Minister's intentions as he meets with artists and representatives of protestor groups whom he had called looters despite now promising a referendum where the Turkish people will decide the future of Geza Park, which was the issue that sparked the violence that shook Turkey.
In the neighboring country people are wondering why Erdogan insisted on such a tough stance and refused to talk to protestors in the first place.
Four dead, five thousand injured
The tragic death toll and injury list as a result of excessive police force in Turkey is shocking. Turkish newspaper Cumhuriyet's headline reads "As if it is the day after a war". The paper published a Turkish Medical Association report which mentions four deaths and 5.000 injuries were reported over 16 days of clashes. Sixty three people are critically injured and twelve have lost their eyesight from teargas exposure.
"When Greek police strucks demonstrators you sent the country billions"
Turkish Prime Minister Recep Tayyip Erdogan refused to recognize the European Parliament's decision on Turkey.
"I won't accept any announcement or decision of the European Parliament on the demonstrations in Geza park. Decision makers in the European Parliament should first take a look at Greece. Police faced the people many times in Greece and all European officials did was give the country money", Erdogan said.
Erdogan also sounded one final caution to Geza park protestors stressing "our patience is exhausted".
Still believes in a conspiracy against him
The Turkish Prime Minister has reportedly told close associates "trouble in Turkey will be over within 24 hours" stating his belief that there will be no more demonstrations or clashes in the country's streets.
According to broadcaster NTV, Erdogan told party members "we had information three months ago that something was being set up against us". "We knew something would happen, we didn't know it would be to this extent," Erdogan said, enhancing conspiracy scenarios against him.
Shopping center construction plan postponed
"Erdogan will most likely postpone the construction of a shopping center in Geza park for a few months. He will wait for the 2014 local election. If he wins the Istanbul municipality again he will consider it an approval of his plan to build the mall resembling Ottoman barracks as planned," says Fatih Altagli who considers the next local elections in March 2014, crucial.
Dialogue with looters
Erdogan began a series of talks by meeting with lawyers, architects and academics. He later met with actress Hulya Avsar at his official residence. Hulya Avsar is Turkey's biggest celebrity. Analysts and government officials alike consider this meeting, and similar ones (such as with Nexhat Sasmaz, the star of TV show "Valley of the Wolves), very important.
Erdogan surprisingly met with other artists Thursday night, including Halit Ergenc (TV's Suleiman the Magnificent). Ergenc demonstrated on Istanbul streets nearly on a daily basis and also issued a tough statement calling the government to stop police violence. "I have never supported and will never support anyone who exercises violence, be it the police, the state, the people or even my relatives. Please stop this violence and start listening, seeing and understanding" Ergenc said.
At the same time Erdogan held these meetings, he also organized two large rallies due to take place over the weekend in Ankara and Istanbul in order to rally his party's members.
Analysts in the neighboring country believe Erdogan is no longer calm and is behaving hastily as he never believed that a few trees in Geza park could be the spark of events that would place his overwhelming power into doubt.