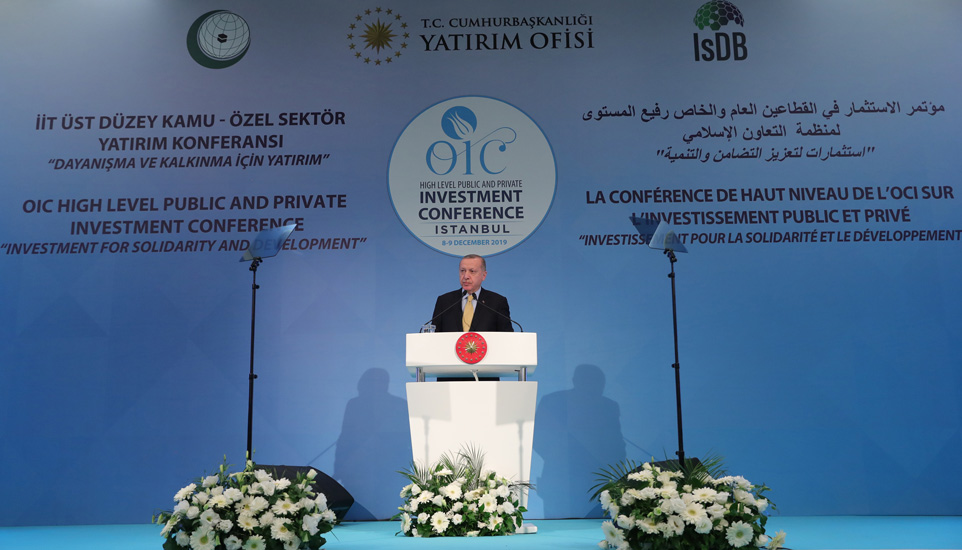 President Recep Tayyip Erdoğan made a speech at the Organization of Islamic Cooperation (OIC) High Level Public and Private Investment Conference in Istanbul.
Wishing for the OIC Investment Conference to bring about auspicious developments for the Islamic world and entrepreneurs, President Erdoğan noted that the conference serves as a platform to address issues such as joint investments by Islamic countries, trade wars, economic threats and challenges, and the global economic outlook.
Emphasizing the importance of frankness in order to have successful consultations, President Erdoğan stressed that the decisions taken at the conference should be followed upon and put into action. "As Muslims, we possess such a great social potential as 1.7 billion population. Nearly 24 percent of the current world population is made up of the citizens of OIC member states. Besides their population, the Islamic countries also enjoy a huge potential with their natural resources and strategic location," the President said.
Adding, however, that the richest Islamic country's income is bigger than 200 times the poorest Islamic country's income, President Erdoğan stated: "There is luxury and opulence in one part of our geography while poverty, starvation and famine prevails in the other part. Yet, the European Union's share in the global economy is over 22 percent while its overall population makes up less than 7 percent of the world population. The United States of America, which has only 330 million citizens, constitutes by itself 24 percent of the global economy. Overall fixed capital investments of the OIC member states stand at about 1.5 trillion dollars even though fixed capital investments have surpassed 20 trillion dollars globally. Given these figures, it is clear as day that we are faced with an anomaly and oddity."
Urging Islamic countries to carefully think about the reasons why they are not at the level they deserve in trade, income distribution, investments and foreign policy despite their potential and resources, President Erdoğan added: "We should first look at ourselves and engage in a self-examination before blaming others for our own troubles. We should hold ourselves to account before others hold us to account. We should be able to discuss our problems open-heartedly without any inferiority complex. We should explore ways to enhance and diversify our cooperation and boost our trade through joint projects."
Calling on Islamic countries to join forces in order not to miss opportunities, President Erdoğan said: "Material and historical conditions are highly favorable in order for Islamic countries to grow economically and achieve a higher level of welfare. It is important for Islamic countries to establish an effective mechanism of cooperation and implement it with determination."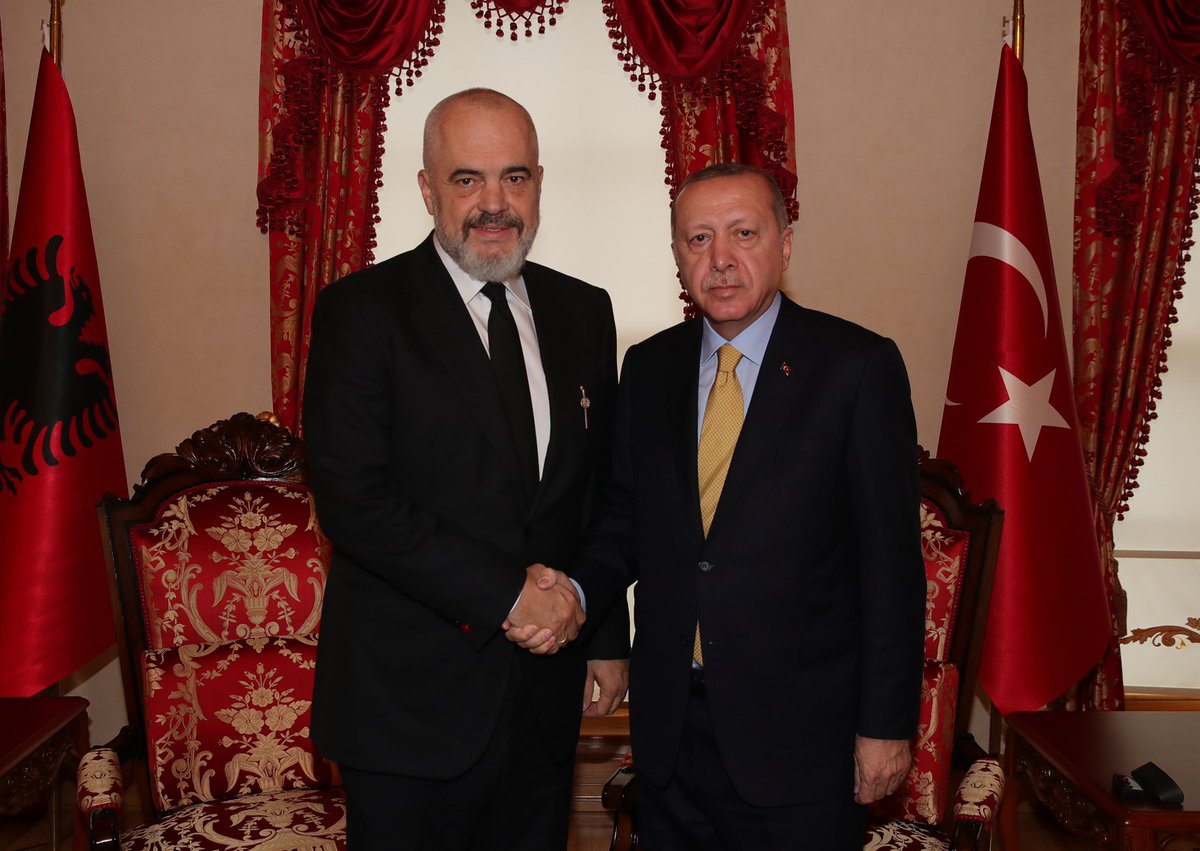 Also touching upon the recent earthquake in Albania, President Erdoğan noted that Turkey, as a country that knows well the sufferings an earthquake causes, has taken steps to help Albania but that they are not enough. Pointing out that it is a humanitarian responsibility of the OIC members to stand by the people of Albania, President Erdoğan said: "I ask you to provide every support in your power in order to heal the wounds of the brotherly people of Albania as soon as possible."
On the side lines of the conference, President Recep Tayyip Erdoğan held separate meetings with Prime Minister of Albania Edi Rama, President Alpha Conde of Guinea and Prime Minister Aristides Gomes of Guinea-Bissau, who are in Turkey for the conference./ibna