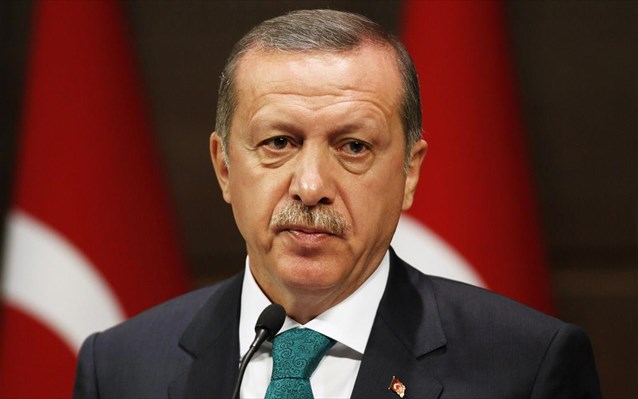 Ankara, January 27, 2016/Independent Balkan News Agency
By Manolis Kostidis
"If need be, cast legality aside"!
The prosecutor asks for life incarceration for the editor-in-chief of Cumhuriyet
47% increase in MIT's budget
Many heads were turned in Turkey by the directive given by Recep Tayyip Erdogan in a speech to the country's mayors.
"If the matter at hand is the fight against terrorism, if need be set legality and regulations aside", said the Turkish President.
Erdogan said that "as long as the mentality does not change, no matter how many laws you bring, the way of function remains the same… Bureaucracy plays the role of guardian of the" status quo "; it causes only slippage. What I ask of you is if need be, set aside the laws and regulations and apply your own judgment and say "I will do it, in this way".
The main presenter of television news program of FOX TV in Turkey Fatih Portakal, reacted strongly and said that "what the president says must make us think. We are considered to be a state with rule of law. We have Constitution. We have laws. For someone to cast aside legality means the abolition of the Constitution. It means increasing the number of missing persons, our moving away from the rule of law. The mayors must not listen to these suggestions".
Prosecitor asks for life imprisonment for the editor-in-chief of Cumhuriyet
The prosecutor has prepared the indictment against the editor-in-chief of the daily Cumhuriyet Can Dündar and the correspondent of the newspaper in Ankara Erdem Gül, who have been in custody for 70 days. Last summer, the newspaper had published documents and photographs showing the transportation of weapons by the Turkish secret service (MIT) to the Syrian opposition and commented that the weapons reach radical Islamists.
The prosecutor asks for the life sentence for two journalists on charges of "supplying state secrets that were to be kept secret". At the same time, he accuses them of being "agents who published secret state information and knowingly supported a terrorist organisation without being its members" .
President Recep Tayyip Erdogan and the head of MIT Hakan Fıdan are included in the list of the prosecution's witnesses.
The MP of the Republican People's Party Aykut Erdoğdu called for the immediate release of the two journalists and stressed that "without freedom of the Press there is no democracy".
47% increase in MIT's budget
The Turkish government increased by 47% to the budget of the Turkish secret service (MIT). This rapid rise causes skepticism to the opposition as to its purposefulness. Inflation in Turkey is around 9%. Deputy Prime Minister Lutfi Elvan argued that the large increase in the expenditure of MIT is due to the relocation of many of its services to new facilities.