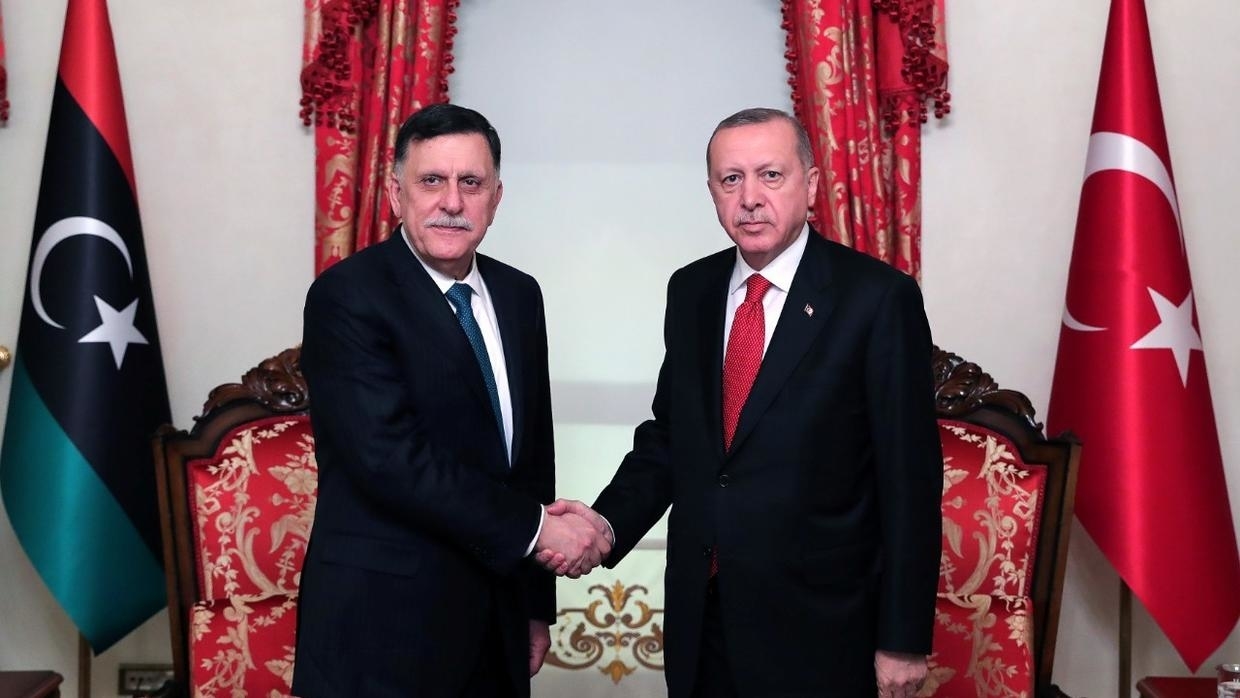 Turkey: "No retreat in the Mediterranean"
Ankara is climaxing tensions in the Eastern Mediterranean and is voicing its demands from Cyprus to Libya!
Recep Tayyip Erdogan convened the National Security Council in Ankara, with Turkey sending through the text of the decisions multiple messages on the Eastern Mediterranean and Libya.
The statement notes: "All actions of those working against Turkey's interests in the Mediterranean have been examined. Our efforts to defend our interests will continue on the air, the sea and on land without any retreat".
Following a 3.5-hour meeting, the Security Council announced that "support to the legal Libyan leadership and military cooperation will continue. We will stand against those forces that oppose the government".
Shortly after the communicatoin, it was announced that Erdogan's chosen one, Libyan Prime Minister Fayez Mustafa al-Sarraj, would visit Ankara to consult with the Turkish president. /ibna