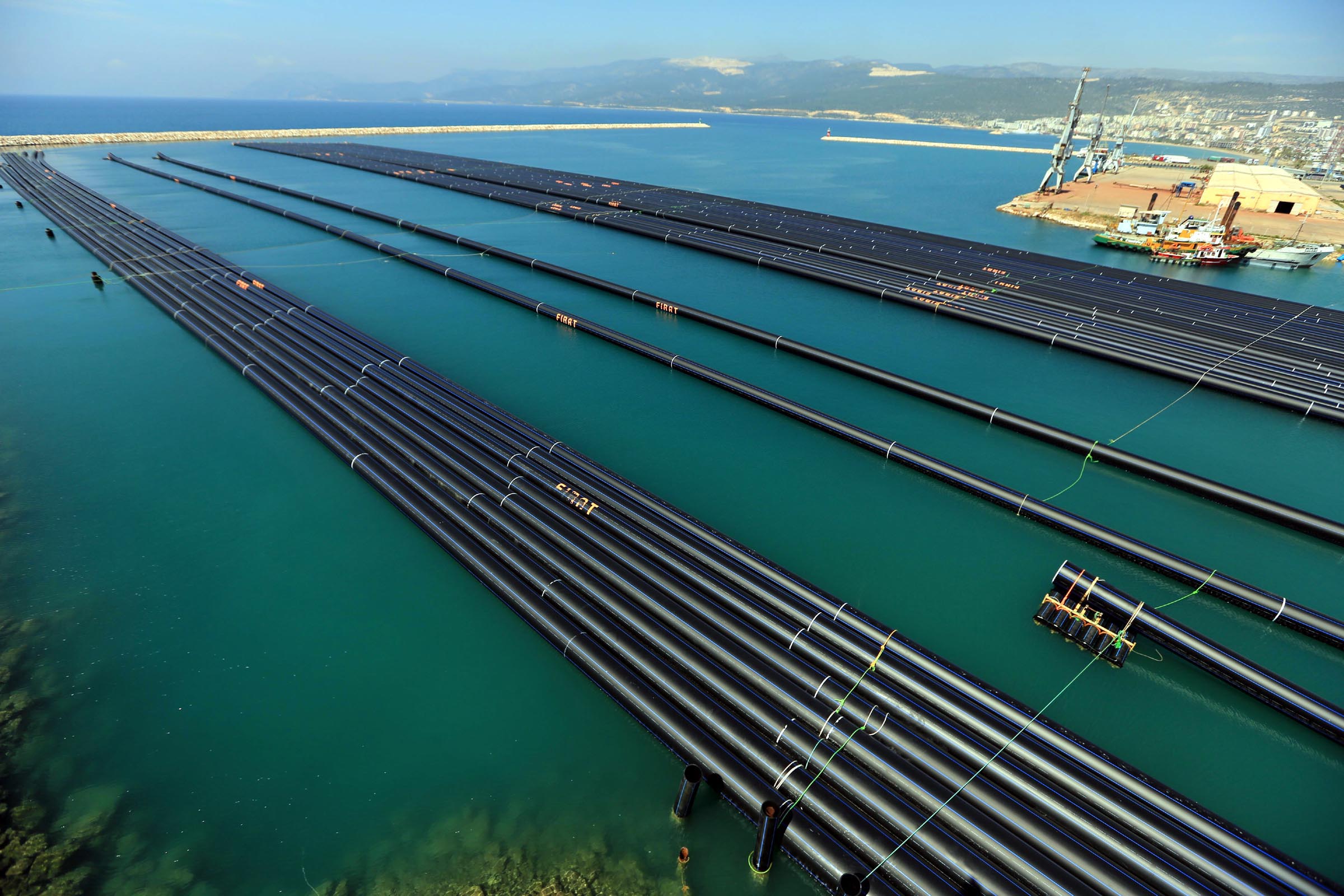 Ankara, October 16, 2015/Independent Balkan News Agency
Republic of Cyprus reacts claiming a "violation of international Law"
By Manolis Kostidis
On Saturday, October 17 will be the inauguration of the underwater pipeline that will transport water from Turkey to Cyprus.
The exhibition will be inaugurated by Turkish President Recep Tayyip Erdogan, the Turkish Prime Minister Ahmet Davutoglu and the president of the Turkish-Cypriots Mustafa Akinci.
The Turks call this pipeline the "project of the century" as according to forecasts will meet the water needs for the next 30 years.
Its construction began in 2011 and will transport 75 million cubic meters of water per year from the Dragon River in Turkey, at the dam that has been constructed in Girne.
The underwater pipeline, 80 kilometers in length, is fitted with special wires at a depth of 250 meters and the water will be used both for irrigation and for urban water needs. The total project cost exceeded USD 500 million and the first area that will accept the water from the pipeline will be a part of Nicosia, which is under the occupation of the Turkish Army.
The Ministry of Foreign Affairs of Cyprus reacted issuing a announcement denouncing Turkey. "The water connection between Turkey and Turkish occupied areas, through an underwater pipeline, violates international law and laws of the Republic of Cyprus and is an illegal act which aims at the integration of the occupied areas to Turkey, the consolidation of the occupation and maximising the Turkish influence and control over Cyprus. The illegal water connection is also a fait accompli of the occupation, which in fact occurs at a particularly critical phase in the Cyprus problem-solving process", the statement writes.