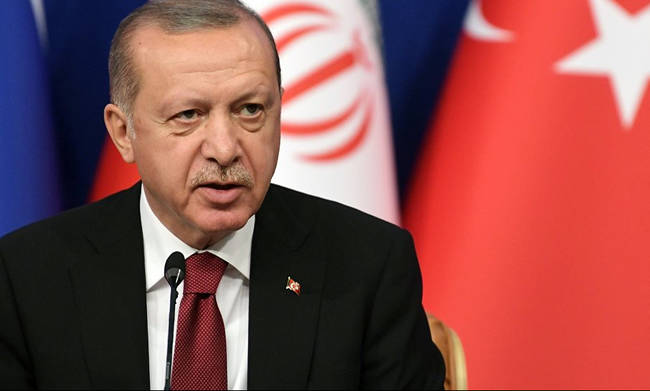 "In the EU they are all usurpers"
After completing his tour in China, Recep Tayyip Erdogan spoke to reporters and referred to various foreign policy issues of his country.
For the explorations in Cyprus and the latest developments he said that "in the eastern Mediterranean we are taking all the legal steps. And so we will continue. But if some people who do not recognize legitimacy stand before us, then we know how to speak a language they will understand and we know how to do it. It is unacceptable for those who do not have rights to claim things there. Besides, Southern Cyprus (the Republic of Cyprus) has never acted in accordance with legality".
The Turkish president blamed the EU for the accession of Cyprus and stressed that "the Greek Cypriot administration of southern Cyprus, which joined the EU, in a suspicious way, is now trying to intimidate the 'trnc', with the power it takes from Europe. The EU does not behave honestly. The biggest injustice has been made in Burgenston. South Cyprus joined the EU while they said no to the referendum, while northern Cyprus who said yes did not join. The EE has not given the money they ought to provide to northern Cyprus. How can we believe this EU? These are not honest. All of them are usurpers. And here they are doing the same thing again!"
For the F-35 and the possible sanctions from the US he said:
"If you were looking for a customer and found one who paid regularly, how can you not give him the product? This is usurpation"./ibna