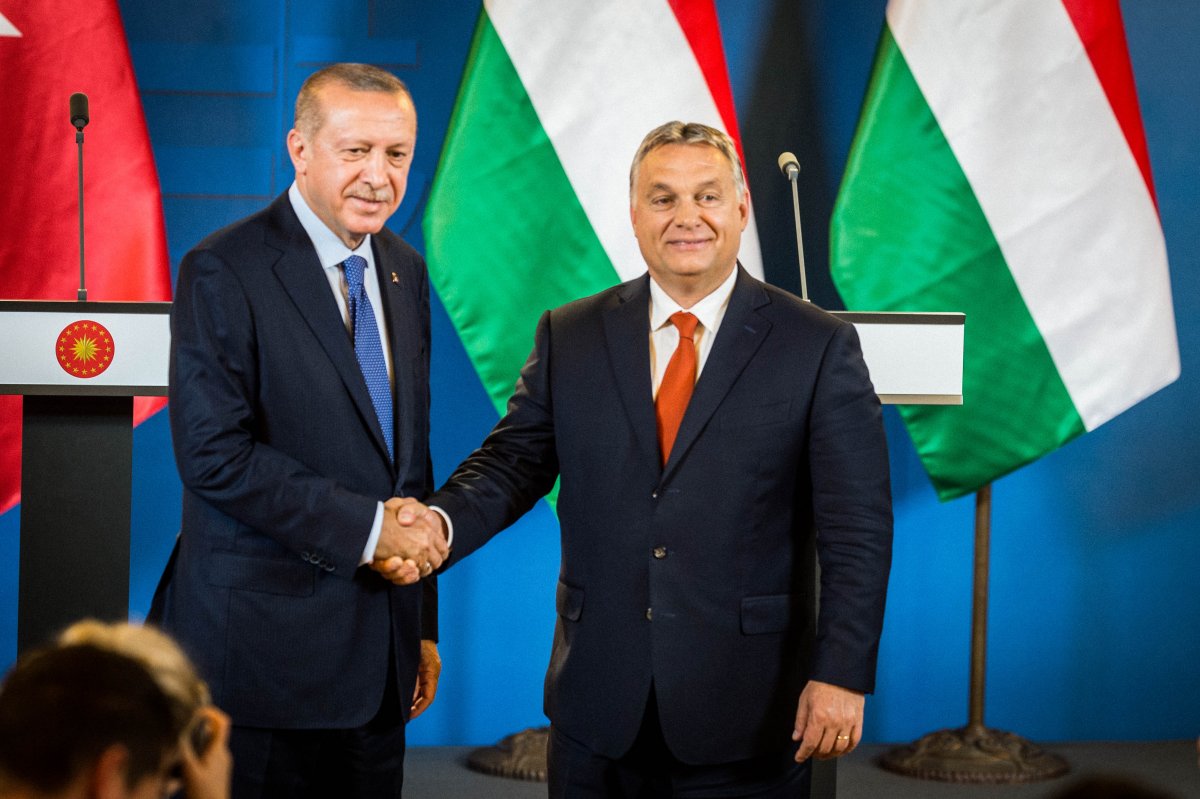 Turkish President Recep Tayyip Erdogan met with Hungarian Prime Minister Viktor Orban during his official visit to Budapest.
The Turkish president, speaking about the refugee issue, stated that Turkey hosts 4 million refugees at the moment, and will continue to do so.
"Of course, up to a certain point we can tolerate host refugees. This balance holds so much weight. After that point, we will have to open our gates. It is well known where the refugees will go, and they will not go to Hungary; after all, they know that", he stressed.
The Turkish president also added that there are 1149 ISIS members in Turkey's prisons at the moment and noted that 737 of them are foreign nationals. /ibna