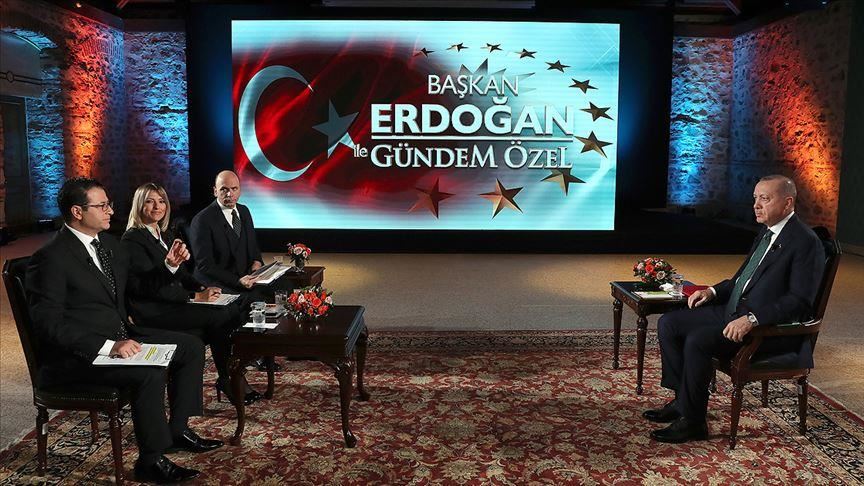 Turkish President Recep Tayyip Erdogan said in a televised interview on Sunday that Ankara could close two military bases where US troops are stationed, "if necessary".
"When the time comes, we will discuss with all our delegations; and, if necessary, we might close Incirlik and Kurecik", Erdogan said.
Speaking about Thursday's resolution by the US Senate on the recognition of the Armenian Genocide in 1915, the Turkish President commented that the resolution was "utterly political", adding, "it is very important for both sides that the US does not take steps in our relations that it cannot take back".
"We regret that the polarization inside the US political life has negative consequences for us, and that some groups are misusing the developments of our country for their own interests, in order to weaken Trump", Erdogan added.
On the recent developments in the Eastern Mediterranean, the Turkish President underlined that there are significant reserves of hydrocarbons, stating that Turkey can work in the region with companies "strong in the international community".
Noting that the agreement on security and military co-operation with the Government of National Agreement (GNA) endorsed by the UN will enter into force following its ratification in the Turkish parliament, he stressed that this agreement would protect the rights of Turkey and Libya, and that Turkey would not allow unilateral action.
"If the Libyan government asks for military support, Turkey will make its decision", Erdogan noted, reiterating that Turkey is "ready to provide all kinds of support to Libya" and adding, "We are able to take the necessary measures in the context of international law. "
As for Operation Peace Spring in northern Syria, the Turkish President said Turkey's goal in its counterterrorism operation in northern Syria was to maintain peace for the Syrians and not to "steal the oil".
"Neither the US nor Russia were able to eliminate the YPG/PKK terrorists from there (northern Syria) as they had promised. Therefore, we had to do it", Erdogan added.
During the interview, Recep Tayyip Erdogan said he would get in touch with German Chancellor Angela Merkel on Monday. /ibna